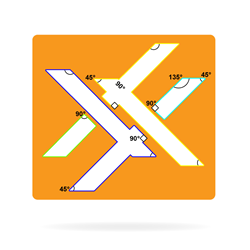 Our sole purpose is to simplify the entire trade and Robin will help accelerate our success
Toronto, Ontario (PRWEB) May 25, 2015
Plexxis Software is excited to welcome Robin Schleien as the company's Chief Strategy Officer. A significant rise in demand for the Drywall ERP; a unified estimating, digital takeoff, construction management, accounting, and mobile software solution, has ignited exciting opportunities for Plexxis to serve the industry. In this new role, Robin will work alongside the executive team to develop and execute strategic initiatives that fulfill the technology needs of the industry while delivering the highest levels of quality and service.
Chris Loranger, CEO of Plexxis says; "Plexxis has tripled in size in the last several years and the demand for our unified solution is continuing to grow exponentially. Having a professional with such diverse experience and achievements, will help us navigate a successful path to meeting industry demand - quickly – while continuing to deliver the level of service our customers have enjoyed for years. This is the most exciting time yet in our 15 year history."
Chad Pearson, Director of Business Development adds; "Our sole purpose is to simplify the entire trade and Robin will help accelerate our success. He brings an astonishing level of experience including executive roles at multi-national companies such as Galileo, Burger King Corp., Canadian Pacific, and Carlson Wagonlit Travel-Americas." Highlighting his career over the last 20 years;

As President, Carlson Wagonlit Travel North America (the largest travel and expense management company in the world), he led the fastest growth in the company's history while leading a $48 million turnaround. He achieved all this despite the collapse of the travel industry after 9/11.
Most recently, as President & CEO of BioPed Franchising, Robin led a 300% growth in units and EBITA – creating the largest and most reputable lower limb health care franchise in the World.
Pearson adds; "The talent, integrity, and work ethic of the team at Plexxis is already unmatched. Robin's experience will help us reach a whole new level of performance."
Plexxis specializes in simplifying the wall and ceiling industry through an all in one drywall estimating software, digital takeoff, construction management software, accounting, and mobile app solution. Wall and ceiling contractors seeking the highest levels of profit and efficiency are encouraged to view a demonstration of the Drywall ERP.