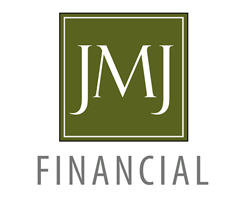 Miami, FL (PRWEB) May 28, 2015
Justin Keener, Founder and Portfolio Manager of JMJ Financial, today announced that the company will sponsor this year's LD Micro Invitational. Held June 1-3 at the Luxe Sunset Bel Air Hotel in Los Angeles, the LD Micro Invitational will showcase over 185 smallcap companies to investors.
"JMJ Financial continues to expand our conference sponsorship program," said Keener. "Conferences like the LD Micro Invitational facilitate the growth of emerging companies, and as a leading investor in the smallcap arena, we're pleased to again play a key role in this premier event."
"We are honored to have JMJ Financial back to the Invitational as a sponsor," commented Chris Lahiji, President of LD Micro.
With a portfolio of over 200 companies and many years of operating experience, JMJ Financial is one of the most active, stable, and reliable investors focused on the smallcap segment. JMJ Financial's innovative QuickLoanTM has revolutionized access to unsecured working capital for small, publicly-held companies. With a streamlined funding process and simple documents, JMJ's QuickLoans provide a simple path to funding without credit checks or collateral. The loan process is often completed within just a few days. The firm invests its own capital, facilitating rapid decisions and removing reliance on outside investors or third parties.
About JMJ Financial
Based in Miami, FL, JMJ Financial is a privately held investment firm that specializes in providing growth and development capital to emerging small cap companies. JMJ is not a broker or finder, the firm invests its own capital into transactions designed to build long term working relationships with a focused group of innovative companies. With over 200 Nasdaq, OTC Markets, NYSE, and OTCBB companies in its portfolio and a long and highly successful track record, JMJ Financial is one of the most active and reliable investors in the space. Please visit http://www.JMJfn.com for more information.
About LD Micro
LD Micro is an investment newsletter firm that focuses on finding undervalued companies in the micro-cap space. Since 2002, the firm has published reports on select companies throughout the year. The firm also hosts the LD Micro Main Event in December. It is a non-registered investment advisor. For more information, please visit http://www.ldmicro.com