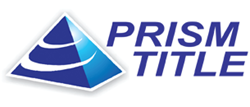 We are extremely competent, and we get the job done quickly and done right, the first time.
Chicago, IL (PRWEB) May 27, 2015
In real estate purchase and refinance, title insurance is a mission-critical piece of any transaction that can only be entrusted to a company of reliable and trustworthy professionals. For Indiana lenders, brokers, realtors and attorneys, Prism Title is that company.
Prism now boasts an established presence and track record in the Indiana market, expanding on its success in Illinois. It is staffed with a well-balanced team of long-term, senior-level employees who profess a deep commitment to their clients' goals and objectives.
Says CEO Robert Bingham, "Title insurance companies aren't easy to differentiate by capabilities or any "secret sauce," so you have to judge by the consistency and quality of the customer experience. Prism Title just makes the process easy for our customers. We are extremely competent, and we get the job done quickly and done right, the first time."
"It is great to work with a company that has earned respect from its customers. So much so, that they have been able to grow in other markets. Adding an Indiana Office will enhance the exceptional customer service that Prism Title is known for. The addition of local staff will help streamline the closing process here in Indiana. With our low rates and customer centric philosophy we will be in the position to continue growing our operations here in Indiana." says Celeste Evans, an experienced title insurance sales manager in NW Indiana and now a member of the Prism Team. Prism enjoys a strategic relationship with several large lenders and brokerages, including Century 21 Affiliated, the #1 Century 21® firm in the world. With a large customer base, Prism maintains working relationships with a wide variety of brokerages, lenders and attorneys throughout Illinois and Indiana.
With real estate on the rebound in Indiana, Prism Title hopes its expanding presence and outstanding reputation will help secure more partnerships with local real estate professionals. Concludes Bingham, "Once we've earned a customer, we've got a partner. Our clients come back because we care about their success and it shows in the consistent quality of our work."