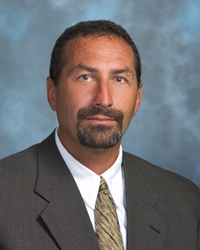 I am very pleased that we were able to have Wesley, an experienced health care finance leader, join the RVHP team to continue to build on the great work we have done to solidify the financial landscape for RVHP
East Liverpool, OH (PRWEB) May 22, 2015
River Valley Health Partners (RVHP) Board of Trustees, today announced that Kyle Johnson, the health system's Chief Financial Officer (CFO), will be leaving the organization to pursue other interests. Johnson has served as the company CFO since 2011.
The Board of Trustees also announced Wesley West will be joining the health system as CFO. Wesley will oversee the health system's financial operations on an interim basis, while the Board of Trustees conducts a formal search for a replacement.
West brings more than 30 years of health care financial management experience, all within the north east Ohio region. Mr. West is no stranger to East Liverpool City Hospital (ELCH) having served as the organizations Director of Revenue Cycle until 2005 and more recently served as Director of Contracting, Reimbursement, and Revenue Cycle at Robinson Memorial Hospital.
"I am very pleased that we were able to have Wesley, an experienced health care finance leader, join the RVHP team to continue to build on the great work we have done to solidify the financial landscape for RVHP," said Pete Wicks, Chairperson of the Board of Trustees. With his extensive experience, especially in the revenue cycle sector, Wesley will hit the ground running and I expect him to contribute immediately to our continued progress. "
River Valley Health Partners is a health system that comprises the East Liverpool City Hospital, River Valley Physicians, The Therapy Center in Calcutta, and Ohio Valley Home Health Services. River Valley Health Partners delivers world class health care with care with compassion and kindness, right here at home. The organization serves residents of Columbiana County Ohio and surrounding communities in Ohio, Pennsylvania and West Virginia. Contact us at 330-385-7200 or visit the website at http://www.elch.org