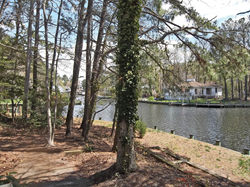 We believe that multi-property events are one of the best ways to bring properties to the public
KANSAS CITY, Mo. (PRWEB) May 26, 2015
Buyers have the opportunity of a lifetime to bid on a diverse offering of Maryland acreage. United Country – Coffey Realty & Auction of Bloomington, Ind., will offer a variety of real estate to the highest bidders during a multi-property auction event to be conducted online now through Tuesday, June 16 at 2 p.m. EDT. This Internet-only event is being conducted in conjunction with Steve Cochran of Integrity Real Estate and Debbie Hileman, CRS, GRI, of Hileman Real Estate, Inc.
"We believe that multi-property events are one of the best ways to bring properties to the public," said Jimmie Dean Coffey, auctioneer and owner of United Country – Coffey Realty & Auction. "This format allows qualified buyers the opportunity to see a variety of available acreage and building lots and determine their current fair market values through the bidding process."
This online-only event will offer eight properties in Cecil and Worchester counties for sale, including acreage of various sizes, subdivision lots and waterfront homes. The various real estate locations and details are listed below:

Property 1 –North East, Md. – 26 subdivision lots
Property 2 –North East, Md. – 41.5± acres divided into one, three or 11 lots
Property 3 –Perryville, Md. – 72.29± acre parcel
Property 4 – Perryville, Md. – 1.39± acre building lot
Property 5 – Perryville, Md. – 1.39± acre building lot
Property 6 – Port Deposit, Md. – 9.06± acre single-family lot
Property 7 – Berlin, Md. – Single-family home with 180± feet of waterfront
Property 8 – Berlin, Md. – Single-family home with 160± feet of waterfront
Property details, photos, online bidding, as well as terms and conditions can be found at MarylandRealEstateAuction.com. United Country – Coffey Realty & Auction can be reached at 812-822-3200 or by email at JCoffey(at)UnitedCountryIN(dot)com.
About United Country Real Estate
United Country Real Estate – a division of the United Real Estate Group – is the leading, fully integrated network of conventional and auction real estate professionals. The company has been an innovator in lifestyle and country real estate marketing since 1925. United Country supports nearly 600 offices and 5,000 real estate professionals across four continents, with a unique, comprehensive marketing program. The exclusive program includes the highest ranked and largest portfolios of specialty property marketing websites, unequaled national print advertising, the largest internal real estate advertising agency, an extensive buyer database of more than 550,000 opt-in buyers and additional proprietary programs to advertise properties more broadly.