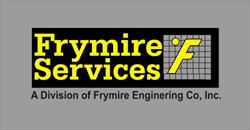 "Many homeowners end up shelling out cash for shoddy, incomplete and even dangerous HVAC repairs if they don't properly vet HVAC contractors first."
Dallas, TX (PRWEB) May 27, 2015
As North Texas waits for excessive rains and flooding to subside, the summer season's triple-digit temperatures are just around the corner. Frymire Services warns that disreputable HVAC contractors are preparing to prey on unsuspecting homeowners who need air conditioning repairs.
When spring turns to summer and temperatures rise, it's also the time of year when homeowners discover their air conditioning isn't keeping up, or worse, their entire HVAC system needs to be replaced. Frymire Services, a residential and commercial HVAC services provider based in Dallas, Texas, also sees HVAC contractor scams escalate this time every year.
According to Frymire Residential Service Manager Stevie McCown, "Many homeowners end up shelling out cash for shoddy, incomplete and even dangerous HVAC repairs if they don't properly vet HVAC contractors first." Frymire Services details how homeowners can avoid falling victim to shady contractors in a new article: "Five Telltale Signs Your HVAC Contractor Isn't Legit," along with three simple tips for finding a reputable HVAC services provider.
McCown warns homeowners, "If a contractor offers loss leader pricing, can't produce a price list and won't allow you to be present during diagnosis or repair of your air conditioner, you are being scammed. Reputable contractors also show up with proof of registration with the state licensing authority and wear a company uniform and badge."
In addition, McCown encourages homeowners to only hire a residential HVAC contractor they have thoroughly vetted first. You can check review sites such as Yelp or on Google, and ask the manufacturer of your A/C system to recommend an HVAC installation and repair professional in your city.
"Don't be lured in by a great deal on air conditioning repairs, because you'll end up paying more in the long-term," McCown says.
About Frymire Services
Since 1950, Frymire Services has provided comprehensive residential and commercial maintenance, repair and replacement services from air conditioning, heating, controls and indoor air quality to plumbing and refrigeration in the Dallas and Fort Worth Metroplex.