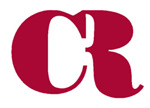 Upper Saddle River, NJ (PRWEB) May 27, 2015
Compensation Resources, Inc. (CRI) and Christian Leadership Alliance (CLA) are pleased to announce that participation in the 2015 Compensation Survey Report for Christian Organizations will continue through June 23, 2015.
This annual survey is designed to capture compensation and related data for a variety of leadership and staff positions within Christian organizations. CRI and CLA are inviting Christian organization to take part in this survey and welcome participation.
To participate in this survey, please contact John T. Fuhrman, Compensation Analyst, at (201) 934-0505 x112. For more information regarding this survey or to view a sample of last year's results, visit CRI's website at http://www.CompensationResources.com.
About Compensation Resources, Inc. (CRI): CRI provides compensation and human resource consulting services to mid and small cap public companies, private, family-owned, and closely held firms, as well as not-for-profit organizations. CRI specializes in executive compensation, sales compensation, pay-for-performance and incentive compensation, performance management programs, expert witness services, and custom surveys.
About Christian Leadership Alliance (CLA): CLA is the best source of information and insights on leadership, management, resource development, and governance. CLA is focused on enhancing organizational effectiveness for ministries and large churches. We serve more than 8,000 individual members who are active in over 3,500 Christian organizations. For more information about becoming a member, please contact CLA at (949) 487-0900 or visit us at http://www.ChristianLeadershipAlliance.org.
Contact: Diana D. Neelman, CCP
Principal, Executive Vice President
Compensation Resources, Inc.
877-934-0505 x105
ddn(at)compensationresources(dot)com
http://www.CompensationResources.com
###