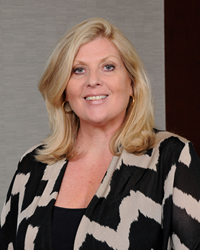 We utilize our Cayman relationships with firms all over the world and the common goal is to attract businesses to the Cayman Islands
George Town, Grand Cayman, Cayman Islands (PRWEB) May 23, 2015
Cayman Enterprise City (CEC), the Cayman Islands' award-winning Special Economic Zone, is making its first foray into Western Canada's vibrant technology market at CANVEST15, a Canadian Investor Conference held in Vancouver from May 31st – June 1st. Global Business Developer Sheridan Robinson will attend and present at the show which draws companies in technology, life sciences, mineral exploration, oil & gas, agriculture, energy, metals and more.
Robinson is using strategic partnerships to capitalize on the trip and fully promote Cayman Enterprise City and the Cayman Islands in this region. Experience has taught her that the key to successfully marketing the Zone in a new market is to anticipate questions about tax laws and legal issues from potential clients, and to make experts available to answer their questions. For this reason she is teaming up with Harneys attorney Lewis Chong and Vancouver-based BDO executive Daryl Maduke for the Canvest15 presentations.
"BDO works with clients to structure their businesses in a tax-efficient way, helping them develop and implement effective Canadian and international strategies and minimize both tax exposure and risk," commented Daryl Maduke.
"The Special Economic Zone has witnessed significant growth within the past year and no doubt this is a direct reflection of Cayman Enterprise City's marketing efforts coupled with the attractiveness of operating in the Cayman Islands," said Lewis Chong of Harneys Grand Cayman. "As a firm we are also experiencing interest from clients in relation to the many concessions and incentives that the Zone has to offer. The firm welcomes this opportunity to partner with Cayman Enterprise City."
"By adding a legal and tax perspective this really helps to round out the education process needed for decision makers," said Robinson.
Robinson has cultivated good working relationships with Harneys and BDO on Grand Cayman, and as a Canadian, she's utilizing existing relationships at home. Through a personal connection, Robinson has also teamed up with Visual Capitalist, a well-connected Vancouver marketing company that focuses on emerging trends in business and investing, to try something new and on trend in marketing. Visual Capitalist has created a new CEC infographic, the latest in visual content marketing, and has distributed it to VC's 20,000 plus subscribers.
"Visual Capitalist has offered us a great deal of support for this trip and this has been instrumental in getting Cayman Enterprise City the profile required at Canvest15," said Robinson. "CEC will also be a featured client at the Visual Capitalist event and presentation during the conference offering the Zone further exposure and promotion."
Through her partnerships Robinson also secured a complimentary pass to the Metals Investor Form, a good networking opportunity, taking place the day before the conference starts. She will be in the Vancouver area for several days following Canvest15 for follow-up meetings, 85 companies have been targeted over a 5 -day period.
"We utilize our Cayman relationships with firms all over the world and the common goal is to attract businesses to the Cayman Islands," added Robinson. "It is a huge educational process, explaining mind and management and seeing if a company, or a component of the company, is a fit for the zone. Having these partners who believe in what CEC is doing, and believe this is good for their clients, is vital."
About Cayman Enterprise City
Cayman Enterprise City is an award-winning Special Economic Zone located in the Cayman Islands, focused on knowledge-based industries, technology companies and specialized services businesses. With a dedicated Government Authority and guaranteed fast-track processes, international companies can quickly and efficiently establish a genuine physical presence in the Cayman Islands. This enables businesses take advantage of Cayman's jurisdictional benefits which include exemption from corporate tax, income tax and capital gains tax, along with a raft of special zone concessions and incentives. These concessions were designed to attract international companies from five specific high-tech sectors; internet and technology, media and new-media ventures, life sciences and biotechnology, commodities and derivatives, and maritime services.
For More Information:
Call: 1-345-945-3722
E-mail: h.cahill(at)caymanenterprisecity(dot)com
Web: http://www.caymanenterprisecity.com
LinkedIn: Cayman Enterprise City
Facebook:http://www.facebook.com/caymanenterprisecity
Twitter: @CEC_Cayman