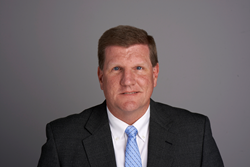 Our model of providing just the right accounting services needed for any company's situation is working
Nashville, TN (PRWEB) May 27, 2015
Randolph Accounting Resources announces the addition of one Chief Financial Officer and two Staff Accountants to the team of accounting professionals managing the financial needs of small to medium sized businesses.
Joy Marrison joins the team as a Chief Financial Officer, bringing with her years of experience in the health care industry, most recently as Director of Finance for a healthcare consulting firm. "I joined Randolph Accounting Resources because I wanted to spend more time impacting small businesses," says Joy. "It is really rewarding to see what good financial planning can do for a small business owner's business, and life."
Also joining the team is Susie Barnes, a Staff Accountant with years of experience in managing multiple churches and 501c(3) companies. Seeking greater time flexibility after her most recent position in the finance department of the City of Hendersonville, Susie found Randolph Accounting Resources to be the perfect fit. "I enjoy the diversity and challenges that working here brings," says Susie. "And I love having more time for my husband and son."
Nichole Neumaier joins the team with over 20 years of experience in the construction industry, spending a large part of her career as the accounting manager for a general contractor in Birmingham, AL. Since moving to Nashville, Nichole has worked for an accounting firm, a land developer, and most recently a nutraceutical company. "I have learned a lot from each of the types of companies I have worked for, and bring that experience to bear for the clients of Randolph Accounting Resources," says Nichole. "I can handle all aspects of daily accounting functions, as well as year-end audit preparation work."
"Our model of providing just the right accounting services needed for any company's situation, regardless of industry is working," says Mickey Randolph, Owner of Randolph Accounting Resources. "As we expand into new industries, such as healthcare and construction, it is important to bring on team members with experience in those fields. I am very proud of the team assembled at Randolph Accounting Resources, and look forward to even greater growth in 2015.
Covering all accounting and information services, the company provides support with cost and profit enhancements, banking relations, annual budgets, cash flow projections, financial analysis plus tax and audit schedules. Staffed with Chief Financial Officers and Staff Accountants, Randolph Accounting Resources can fill any accounting need a small to medium size business may have.