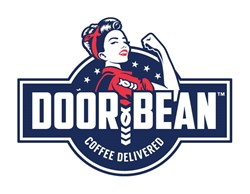 I can totally relate to the 56% of coffee drinkers who openly admit they are addicted to the stuff. In the SEAL Teams we considered it life saving gear
Austin, Texas (PRWEB) May 24, 2015
Former Navy SEAL/Sniper Cade Courtley to launch all veteran owned/operated business – Door Bean on Memorial Day weekend while pushing for companies to hire vets.
Door Bean delivers the world's finest coffee (whole bean or ground) to your home or business every month (http://www.doorbean.com).
"Hey, no matter how dangerous or miserable things were, we always managed to have that cup of coffee. It was often the best part of that day/night," said Door Bean Founder and Former Navy SEAL Cade Courtley.
Courtley, in addition to being a Navy SEAL/Sniper, was the host of Spike TV Host Cade Courtley, author of the SEAL Survival Guide, and also a CNN and FOX News contributor.
"I can totally relate to the 56% of coffee drinkers who openly admit they are addicted to the stuff. In the SEALTeams, we considered it life saving gear," Courtley said.
And while selling coffee to the masses is important to Team Door Bean, their primary mission is to aggressively campaign businesses to hire veterans.
"Our country is losing 23 vets a day to suicide and that is totally unacceptable. These are amazing individuals who no longer have their team (family), a mission, and in many case an identity. It can be very difficult when you get out and feel like that purpose and support system that you trusted with your life is gone. So all we are asking is if you are a company and are hiring – please consider a veteran. The resume might not match perfectly to what you are looking for but I can guarantee you will get intangible qualities from someone who has served that you can't imagine," states Cade Courtley Door Bean Founder
"They will exceed your expectations and get the job done. So as we remember those who made the ultimate sacrifice this weekend – let's not forget those courageous individuals that served our great country and are still with us. HIRE VETS." - Courtley