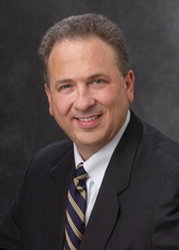 We believe that the solution available from iScan Online and the data results from its powerful discovery techniques will prove to be very valuable to the cyber insurance industry
Plano, TX (PRWEB) May 26, 2015
Cyber risks are not easily quantifiable and often cyber insurance payouts and premiums do not match. iScan Online today announced it has partnered with Innovation Insurance Group to offer a powerful solution that quantifies cyber risk liability. Called iScan Cyber Insurance Intelligence, the solution now makes it possible to place a dollar value on a company's cyber risk in a consistent, cost-effective and non-intrusive way.
iScan Cyber Insurance Intelligence discovers data on PCs, servers and mobile devices in a non-intrusive way, and gathers key metrics including the dollar value of the company's cyber risk in a dashboard with other key metrics. Insurers can use this information to better set their customers' premiums while risk managers and insurance brokers can use the information to better understand their true cyber exposure.
iScan Online, the premier provider of data breach risk intelligence, will work with Innovation Insurance Group's CEO, Ty Sagalow, to present the easy-to-use solution that quantifies risk for insurers, brokers and risk managers.
Mr. Sagalow is a worldwide authority on cyber-exposure and insurance. He is the former Executive Vice President and Chief Operating Officer of AIG eBusiness Risk Solutions, the world's largest provider of cyber risk insurance, where he was largely credited with creating the first cyber risk insurance policy. He is also a former Chairman of the Internet Security Alliance, the Washington-based trade association for issues of cyber risk and national security, and a member of the board of the Financial Sevices Information & Analysis Center, the organization established by the United States Treasury Department to receive cyber threat information from the U.S. Government for the Financial Institutions sector.
"As our risk quantification platform gains momentum, we want to make certain we are meeting the needs of insurers, risk managers and insurance brokers head on. Ty is widely known and respected in the cyber insurance field and can provide that deep expertise," explains Carl Banzhof, CEO of iScan Online. "We are very pleased to be working with Ty and the Innovation Insurance Group."
"We believe that the solution available from iScan Online and the data results from its powerful discovery techniques will prove to be very valuable to the cyber insurance industry," says Ty Sagalow, CEO and founder of Innovation Insurance Group. "iScan Cyber Insurance Intelligence provides a consistent, non-intrusive and cost effective way to quantify cyber risk."
Ty Sagalow and Carl Banzhof will be meeting with leading insurers, brokers and risk managers at the NetDiligence Conference in Philadelphia, PA, June 2-3. Visit http://events.iscanonline.com/netdiligence to learn more about iScan Cyber Insurance Intelligence and to schedule a meeting.
**
About iScan Online
Do you know your security number? iScan Online is the industry's first data breach risk intelligence platform that puts a real-time dollar number on an organization's security risk. iScan's patented discovery process uncovers sensitive data and vulnerabilities, and financially prioritizes the results in reports that speak the language of the C-suite. Now CISOs can make informed resource decisions and educate board members on the impact of security initiatives.
To find out more information about iScan Online's offerings for in the insurance industry, visit http://events.iscanonline.com/netdiligence
About Innovation Insurance Group
Innovation Insurance Group is an insurance consulting firm and insurance brokerage founded by 30-year insurance executive, Ty R. Sagalow, former Chief Underwriting Officer, General Counsel and Chief Innovation Officer at AIG, and former Chief Innovation Officer at Zurich, NA and Tower Group. IIG focuses on three core practice groups: product development, expert witness services (primarily in the Management and Professional Liability areas), and bitcoin industry brokerage services.
To find out more information about Innovation Insurance Group, visit http://innovationinsurancegroup.com/