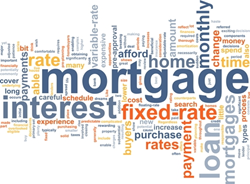 a credit score of 680 was a major point of interest for lenders.
Chicago, IL (PRWEB) May 23, 2015
After the qualified mortgage rules were implemented in 2013, borrowers have worried whether the regulations could prevent them from loan approval. However, some banks like The Federal Savings Bank, a Midwest based lender, have shown signs of loosening their credit restrictions to increase access to credit for first-time home buyers and other groups. In April, banks eased some restrictions for mortgages and other consumer loans, according to the Federal Reserve Board's Senior Loan Officer Opinion Survey released on May 4th. With less strict lending guidelines for credit, more borrowers could potentially qualify for mortgages.
"Regarding loans to households, banks reported having eased lending standards for a number of categories of residential mortgage loans over the past three months on net," the Federal Reserve Board report stated.
Almost all (98.6 percent) of financial institutions said their minimum credit score for consumer loans other than credit cards and auto loans was relatively unchanged. While the vast majority of these banks did not modify their terms and conditions for lending, 1.4 percent of all respondents said they loosened their minimum credit score requirements.
When analyzing the survey data, National Association of Home Builder's Eye On Housing blog said on May 7th that a credit score of 680 was a major point of interest for lenders. NAHB noted the survey data indicated that even with low down payments, borrowers with credit standing at 680 were more likely to be approved even if their down payment was 10 percent. These borrowers had a higher chance of lenders accepting their application compared to someone who had a 620 score.
To increase their ability to qualify for a low rate mortgage, borrowers should raise their credit score to obtain approval and get the best interest rate.
First-time home buyers can contact The Federal Savings Bank, a veteran owned bank, to learn more about mortgages.