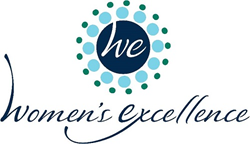 Birmingham, Lake Orion, Clarkston, Metamora, Michigan (PRWEB) May 24, 2015
Women's Excellence in Menopause sees many patients for concerns about hair loss. Although it is unclear about the etiology of hair loss, it is clear that there are environmental factors such as metabolism, nutritional deficiencies, thyroid abnormalities and fluctuations of hormone that can contribute. Since they offer a comprehensive approach to evaluating the metabolic, nutritional and hormonal aspects of the peri and post-menopausal woman, they can help patients find a cause for their problem.
Women's Excellence in Menopause is a specialty area for women that have symptoms of menopause. The latest and newest treatment options to treat the ramifications are utilized including bio-identical hormones and non-hormonal therapies to help with the symptoms and sequelae of menopause. Women's Excellence in Menopause Providers are able to diagnose, treat and improve patients' symptoms. They treat all women with menopausal symptoms and provide guidance to those in menopause who do not desire hormones or who cannot take hormones secondary to other medical conditions.
Women's Excellence is the most comprehensive obstetric and gynecologic office in Michigan. They also specialize in menopause, weight control, bladder control, endometriosis, robotic surgery, pelvic floor physical therapy, and midwifery services. The knowledgeable, well-trained, compassionate physicians and healthcare providers of Women's Excellence are taking new patients and are conveniently located in four locations throughout southeastern Michigan, Birmingham, Lake Orion, Clarkston and Metamora. For more information, visit http://www.womensexcellence.com.