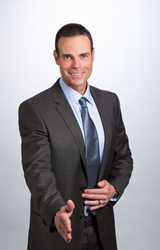 Is your website's ad copy telling visitors exactly what to do (pick up the phone and call, click, buy, or subscribe)? If not, you're throwing business away.
Seattle, WA (PRWEB) May 25, 2015
A. J. Maccini, Marketing Consultant and CEO of Apple Marketing Inc. reveals which six marketing activities should produce the best return on investment in June 2015. These six strategies have been tested and proven across hundreds of Apple Marketing Inc. client accounts representing nearly every industry.
First, the company Brand - A company's marketing and brand must be in sync and effectively position the company. A company can be the best at what it does — but its marketing materials (web, print, brochures, letterhead, email signature lines, etc) may not be giving off that impression.
Secondly, is the company website's ad copy leading visitors by the nose to buy, call or subscribe? Or, is the company website letting visitors walk away instead of capturing them? Does the company website have a clear call to action? Does the website have a mechanism to capture visitor email addresses and automatically append these emails to a sequential autoresponder email marketing program? Many businesses make the key mistake of having a static website that doesn't engage visitors and, literally, tell them what them to do (click, call, fill out a lead form, buy, etc.). For example, the Marketing Consultant website, http://www.applemarketinginc.com, clearly tells visitors to sign up for a free marketing assessment. The ad copy on this website is directive and has a strong mechanism to convert site visitors into leads.
Thirdly, Web-Email Marketing - Is the company website capturing visitors and then sending out sequential auto-responder emails to stay in front of them? (8th marketing message is usually the charm). A company's customers may not buy on the first website visit, nor the third or fifth. Studies indicate it takes an average of eight contacts from a business to convert a lead into a paying customer. Businesses must use a sequential email autoresponder platform to pre-write months, or even a year's worth, of emails that are timed to go out every couple of days. It's a lot of work up front, but the email marketing program can be placed on autopilot after the email ad copies are written and the system is set up. Businesses should set up email campaigns in June 2015 and watch sales soar.
Fourthly, businesses must use Pay Per Click (ppc) marketing to drive qualified website traffic and to generate leads. The majority of visitors to a company website will come from Google, Yahoo and Bing. Companies must run paid search campaigns, period. Paid search can give businesses crazy amounts of targeted traffic for exactly the product or services they sell--if they are tight with their campaigns and run niche ad groups. Focused, long-tail keywords that are industry-specific will cause the highest possible click-through rates and, in turn, conversion rates. A small daily budget of just $100-200 a day can provide a large amount of traffic and, in turn, qualified leads. Setting up, testing and tweaking a paid search ad campaign takes work up front, but once the system is refined, it can put it on autopilot.
Fifth - Businesses should focus on Social Media Marketing. Specifically, businesses should run paid advertising on Facebook, LinkedIn and Youtube, while posting free ads on Craigslist. One Apple Marketing Inc. client makes $1,500/day in sales with only $47 ad spend on Facebook Paid Posts. Another client generates 15,000 leads per month just from posting on Craigslist.
Last but not least - companies should invest in their website's Search Engine Optimization by building backlinks to their websites. This will cause higher placement on search engine results and, once a website gets higher rankings, it'll stay there virtually forever. Search Engine Optimization takes work up front but pays tremendous dividends. Companies should build quality backlinks to their websites by creating Facebook Business Pages, branded Youtube Channels, business profiles on Linked-In, Twitter, Yelp, Google Business, Yahoo Local, YellowPages, SuperPages, Angie's List, DexKnows, BBB, MerchantCircle, and, if you're a restaurant--Urbanspoon and OpenTable. Search Engine Optimization is a lot of work upfront but, when done correctly, will generate quality leads for years to come.
ABOUT THE AUTHOR: A.J. Maccini is a 25-year veteran marketing consultant and CEO of Apple Marketing Inc., which helps businesses with both online and offline marketing. Apple Marketing provides full-service online and offline marketing help for businesses, serving as a Marketing Virtual Assistant for an affordable monthly retainer.