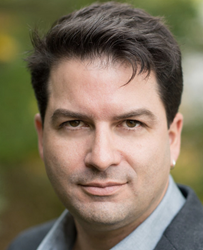 "People of color — particularly African Americans — experience homelessness at dramatically higher rates than people who are white. And their homelessness lasts longer."
Richmond, California (PRWEB) May 26, 2015
"When it comes to homelessness," says Yvonne Nair, CEO of Saffron Strand, Inc., "the facts suggest that black and brown lives do not appear to matter."
"People of color — particularly African Americans — experience homelessness at dramatically higher rates than people who are white," says Jeff Olivet, CEO of the Center for Social Innovation. "And their homelessness lasts longer."
Olivet is a leading plenary speaker at Saffron Strand's 6th Annual Homeless Workforce Conference -- "Moving Beyond Barriers and Back to Work" – which takes place June 15-16 at the Richmond Memorial Auditorium in Richmond, California. Known as "C4" and based outside Boston, the Center for Social Innovation is a dynamic small business committed to social justice and equality and focused on improving services for vulnerable people.
Olivet says the racial divide among people who are homeless reveals "staggering realities" that are compounded by ongoing discrimination in housing and jobs as well as mass incarceration. He notes that mass incarceration of African Americans is what author and civil rights lawyer Michelle Alexander calls "the new Jim Crow." Few communities, Olivet points out, acknowledge or address racism in their midst.
Current "Black Lives Matter" protests, sparked by recent killings of unarmed young men, rise from the depths of America's historical racial injustice and extreme poverty among people of color.
Speaking at the Homeless Workforce Conference, Olivet will explore the deep connections between racism and homelessness and what individuals and communities can do. His presentation -- "Nothing Can Be Changed Until It Is Faced" – details how nearly half of the people who are homeless in our nation are people of color with the majority African American. He examines why race remains one of the biggest barriers preventing them from getting back to work and offers some surprising solutions.
Olivet's leadership spans more than 20 years focused on innovative, racially just solutions to issues of homelessness, poverty, supportive housing, behavioral health care, and public health. As CEO of the Center for Social Innovation (C4), he leads a team to bring effective solutions to the complex issues of homelessness, mental health, addiction, and trauma. Using research, technology, and state-of-the-art training, C4 teaches new skills and knowledge to help individuals, agencies, and communities deepen the impact of their work.
Also, on Monday, June 15, Olivet leads a workshop titled "Be the Change: A Community Dialogue on Racism and Homelessness." His workshop is an inclusive, participatory dialogue to examine the realities of racism and homelessness across the San Francisco Bay Area.
"The session will offer participants a venue to explore what is broken," Olivet says, "and will also focus on what is working and what we can do better. Participants will leave energized and equipped with ideas for making positive change in their programs, neighborhoods, and cities."
Olivet's workshop is one of more than a dozen to provide specialized training to professionals and others who work with people who are homeless, hard-to-employ, and long-term unemployed.
This annual Homeless Workforce Conference is the nation's only forum to provide the necessary specialized employment services training for professionals and others who work with homeless and chronically unemployed people trying to re-enter the workforce. The Conference provides unique continuing education for those working in the fields of employment, health care, and housing services — everyone assisting people who are homeless already or at risk of homelessness.
Saffron Stand is the all-volunteer 501(c)(3) non-profit membership organization whose mission is to get homeless people and those at risk of homelessness off the streets and back to work. The homeless who join Saffron Strand become members of an intentional community dedicated to getting all members back to work for the long term. Homeless members help run the organization, including the national annual Homeless Workforce Conferences.
For more on Jeff Olivet and the Center for Social Innovation, click here.
About the 2015 Homeless Workforce Conference, June 15-16, in Richmond, California, click here.
For Conference registration, click here.