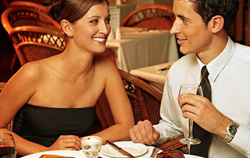 (PRWEB) May 27, 2015
The month of April witnessed the launch of a new review platform that encompasses reviews of the top 5 'millionaire dating' sites on the market.
Interacting with the media, a representative of the website said, "TopMillionaireDatingSites.com is a specialized review platform that is committed to providing the best services to users from across the globe. Given the increasing number of websites in this segment, it is getting tougher for users to find the one that is suitable for them. With the launch of this site, we hope to make the process of finding the best dating site a little easier."
In the recent years, the gap between online dating and real world dating has reduced, which has encouraged people to join 'millionaire dating' sites. However, given the onslaught of such websites, determining whether or not a particular website is authentic has become very difficult.
New York based dating expert James Wall said, "Who doesn't want to date a rich guy? Every person wants a life of comfort and hopes to have financial stability in life. While love is certainly important in life, it is essential that you have stable finances too. Finding and dating a wealthy individual would have been so difficult in the absence of dating sites."
James Wall also addressed the issue of fake dating services that promise of delivering quality service. "There are so many websites available on the market that an average internet user wouldn't be able to choose one. This is why review platforms are so important and this website is doing a great job by helping users find a site that caters to their diverse needs."