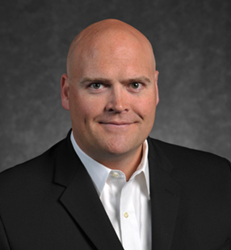 I am thrilled to take on this new position within ITsavvy--leading both our sales and marketing departments to help drive growth in sales and client acquisitions.
Addison, IL (PRWEB) May 27, 2015
ITsavvy, one of the premier technology solution providers in the U.S., just announced the promotion of Vice President, Sales Chris Kurpeikis to Executive Vice President, Business Development; and the promotion of Vincent Gatti to Vice President, Sales. Gatti is one of the most successful sales professionals in the technology sector.
Kurpeikis, a co-founder of ITsavvy, said the promotion reflects the company's rapid growth and resulting need for more personnel on the sales side. "I am thrilled to take on this new position within ITsavvy--leading both our sales and marketing departments to help drive growth in sales and client acquisitions," he said, adding that the expansion of the executive team will lead to closer collaboration with partners and clients.
During his 14 years at previous employer CDW, Gatti won the President's Achievement Award for top sales professional 12 consecutive years and was consistently ranked within the top 5 account representatives of the approximate 3,000 member CDW sales force.
Gatti is already developing the sales training program, growing the sales team, broadening client relationships, and driving company sales and solutions. "Expanding the sales team will be the most challenging aspect," he said. "I want our account executives to think differently--to change the mindset of how to think about sales and how to approach clients in a more personal way—to add consistent value to our clients from a business, professional, and personal perspective. We want to help them achieve their business goals and be successful."
He added, "I'm reinforcing the long-term client mindset at ITsavvy. Today's technology clients want more than just a transaction; they are looking for a trusted advisor; a partner that is solution-oriented and puts the humanness back into the digital world. ITsavvy has always understood this and I think it's one reason that they are so successful."
ITsavvy President and CEO Mike Theriault said, "We have grown extremely quickly and are to the point where we need to develop our executive team in order to accommodate that growth. Chris's proven track record at ITsavvy is unparalleled. He has been a key factor in our success—so his promotion is a natural reflection of our company's evolution. Vincent was an obvious choice to run the sales team. We looked at a number of candidates but no one came close to having his stellar client-focused qualifications. We are very excited that he is onboard."
ITsavvy, one of the fastest growing companies of its type in the U.S., is a recognized leader in tailored end-to-end IT product and service solutions. ITsavvy built its reputation as a value-added reseller with industry-leading product availability, design and implementation, client support and delivery speed through 46 distribution centers across the U.S. ITsavvy also has data center locations in New Jersey, Illinois and New York. The company's new, user-friendly website provides hundreds of concise, leading-edge IT decision-making resources, including an e-commerce site with real-time pricing and availability. ITsavvy is headquartered in Addison, IL, with offices in Chicago's Loop; Hauppauge, NY; New York, NY; Warren, NJ; Aurora, IL; Davenport, IA; Hayward, CA; and Beavercreek, OH. Call 1-855-ITsavvy (1-855-487-2889), email: info(at)ITsavvy(dot)com, visit: http://www.ITsavvy.com. Full release at: http://www.itsavvy.com/leading-tech-solution-provider-itsavvy-makes-major-exec-changes/
Visit ITsavvy's Media Center at: http://www.ITsavvy.com/about/media-center/
About ITsavvy http://www.ITsavvy.com/
ITsavvy was founded in 2004 by industry experts Mike Theriault and Chris Kurpeikis. The company has grown from a Midwest start-up to a national, award-winning leader in IT products and services. Mike and Chris conceived of ITsavvy after becoming convinced they could significantly outdo competitors in a number of areas including client service. By combining a comprehensive value-added reseller business with an industry-leading array of services through its Advanced Solutions Group, ITsavvy is quickly becoming the benchmark for integrated IT products and advanced solutions providers.
Media Contact: Jeanna Van Rensselar, Smart PR Communications Jeanna(at)SmartPRCommunications(dot)com /630-363-8081
"ITsavvy" is a Registered Trademark of B2B Industries LLC. All other company and product names may be trademarks of respective companies with which they are associated.