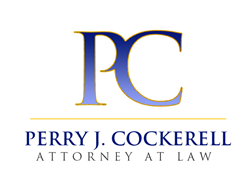 Dallas, TX (PRWEB) May 26, 2015
Texas attorney Perry Cockerell, of the Adkerson, Hauder & Bezney, P.C firm in Dallas, TX, has released a monthly newsletter and blog to share his 34 years of general civil and appellate practice experience to the public and other attorneys. The public blog, hosted on his website, and quarterly peer newsletter, are part of a new legal approach that allows readers to explore the nuances of creditor's rights, title insurance defense, and bankruptcy litigation, among several others fields where Cockerell has extensive experience.
Cockerell's clear and informative writings aim to bring clients and attorneys together through litigation transparency and resolution in the State of Texas. The newsletters and blog posts also represent a new avenue in his legal practice, where a valuable knowledge of Texas law and litigation is presented, free of charge, to the Dallas and statewide communities.
Like most attorneys, Cockerell's knowledge is not just theoretical, but comes from decades of dedicated service and experience. As his cases have taken him to Bankruptcy Court, United States District Court, Texas District Court and Texas County Court at Law, the Texas Supreme Court and the United States Supreme Court, Cockerell has developed rich, unique insights regarding how civil and appellate litigation apply to cases in many situations.
With blog posts such as "Title Insurance Coverage: Appeal While Case Still Pending" and "Have a Reverse Mortgage Claim in Probate Court? Protect Yourself," the average man on the street learns how to be legally-savvy when facing similar litigation. These posts offer easy-to-understand renderings of Texas law, while using the specifics in various cases to exemplify how the case relates to real-world situations.
For example, a post titled "What if You are Defrauded and the Perpetrator Files Chapter 13 Bankruptcy?" showcased a loophole in Chapter 13 bankruptcy, the specifics of bankruptcy laws and how it relates to defraud, and what the victim and the courts can do about it. Monthly newsletters focus on relevant trends and cases that attorneys should follow in order to stay informed about Texas law and litigation.
About Perry Cockerell:
Perry Cockerell is a retired Navy Commander and licensed attorney in all four federal district courts and bankruptcy courts in Texas, Fifth Circuit Court of Appeals, and United States Supreme Court. Using over 34 years of civil and appellate practice, Cockerell represents banks, business entities, and individuals in a wide range of litigation and business matters. Some of his past publications have appeared in Dateline Austin, Forth Worth Business Press, and the American Bankruptcy Institute Journal.