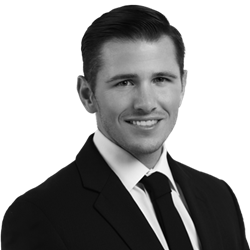 San Francisco, CA (PRWEB) May 27, 2015
Kyle Algeo knows that with life being as busy as it is with kids in school, a heavy workload and all of life's other responsibilities, many people in the position of buying a home feel overwhelmed. For those who are doing it for the first time, they will find the following tips from Kyle Algeo to be some of the best advice. Here are just a few things to keep in mind during the initial stages of the process.
1. Don't Always Wait: Kyle Algeo knows many buyers do what is called timing the market. They might even put off the decision because they have heard certain times of year lead to better deals, price reductions and availability. But sometimes putting off the process can lead to missing something good. Keep all options open until something amazing comes up.
2. Size Matters: Although many buyers often immediately assume bigger is better, sometimes it's important to pay attention of all the features together in order to determine which home will be the best. Kyle Algeo knows sometimes a huge home can lose appeal to others also, so consider this if there is potential for a sale also.
3. Be Knowledgeable: Kyle Algeo shares that it's okay to spend time during this process learning the market since it's better to go slower while being educated. Doing research is one of the best ways in order to learn about how to get a loan or consider key features of the home that are a must-have or less of a priority.
That's why working with a trusted professional is some of the best advice any seller who wants to have the best experience and get the highest price for their home should follow. For all those hoping to close their home in California soon, or perhaps find a new place to live, Kyle Algeo can be considered one of the most highly skilled real estate agents out there. His demeanor is infused with the all of the knowledge and work ethic home buyers and sellers need, and his goal is to employ these strengths to achieve the best results. For more information, please visit Kyle Algeo online at http://kylealgeo.com/