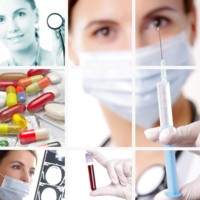 Surgical cytoreduction of established tumors restored the antitumor potency of the therapeutic vaccine...
Raleigh, NC (PRWEB) May 26, 2015
Scientists at the University of Pennsylvania believe they may have found a way to help advanced mesothelioma patients benefit from immunotherapy; surgery may be the key. Surviving Mesothelioma has just posted an article on the new research. Click here to read it now.
Researchers in the departments of thoracic surgery and pulmonology theorized that, because large mesothelioma tumors have more power to suppress an immune system attack, immunotherapy drugs might work better if the tumor size could be reduced.
"Surgical cytoreduction of established tumors restored the antitumor potency of the therapeutic vaccine, with significantly reduced tumor burden at post-operative day 18," reports University of Pennsylvania researcher Gregory Kennedy.
According to the study published in Immunology Letters, after surgery, mice with mesothelioma had about the same level of immunosuppression as mice that had never had cancer.
"Immunotherapy is one of the most promising new treatments for mesothelioma but its effectiveness has been limited in advanced cancer," notes Surviving Mesothelioma Managing Editor, Alex Strauss. "This study could pave the way for more patients to benefit from this powerful therapy."
To read the details of the news study and how it may apply to advanced mesothelioma patients, see Immunotherapy for Advanced Mesothelioma: Surgery May Be the Key now available on the Surviving Mesothelioma website.
Kennedy, GT, "Surgical cytoreduction restores the antitumor efficacy of a Listeria monocytogenes vaccine in malignant pleural mesothelioma", May 18, 2015, Immunology Letters, Epub ahead of print, http://www.researchgate.net/publication/276853136
For nearly ten years, Surviving Mesothelioma has brought readers the most important and ground-breaking news on the causes, diagnosis and treatment of mesothelioma. All Surviving Mesothelioma news is gathered and reported directly from the peer-reviewed medical literature. Written for patients and their loved ones, Surviving Mesothelioma news helps families make more informed decisions.