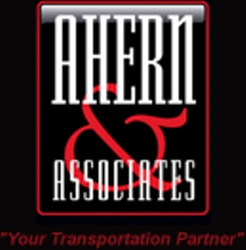 The podcasts have garnered praise as containing practical, sensible, and valuable information on topics covering driver recruiting and retention, business dynamics, selling a business, economic updates, and dozens of others.
(PRWEB) May 28, 2015
Andy Ahern, Founder and CEO of Ahern & Associates, Ltd., the premier consulting company and M&A transportation advisory firm, offers regular podcasts via YouTube and on the official Ahern & Associates website to business owners in the trucking and transportation industry. The podcasts have garnered praise as containing practical, sensible, and valuable information on topics covering driver recruiting and retention, business dynamics, selling a business, economic updates, and dozens of others.
In the one of the four podcasts released this last week, Dangling a Carrot, Ahern discusses compensation programs and how business owners can keep employees motivated. Many companies give arbitrary bonuses to employees, with no rhyme or reason. Bonuses need to be earned, however, Andy Ahern says, and this is dangling the carrot. He goes on to explain various ways to motivate, challenge and reward the producers and performers in a company, while those who are not producers and performers need to be ejected. Redirecting is also important, especially for those long-term employees. If an employee has done something remarkable during challenging times, that person deserves a bonus. Ahern proceeds to discuss health insurance and how important it is to keeping people employed, and touches on taking care of employees to help employees do what they don't think they are capable of doing.
In another popular podcast, Economic Update, Ahern briefs viewers on the economy – viewers want to know how the economy really is, and if it is as robust as media claims it might be. He reveals that in March, there was a tremendous amount of cutbacks and layoffs, and in order to keep the public safe, media claimed the economy is just fine. With record sales, however, comes record debt, he explains. At the same token, as the Department of Transportation continues to state that it wants companies to be safer, achieve better fuel utilization, and meet other goals with costs, and in order to meet those goals, small business owners are driven to borrow money to make all of that happen, further increasing debt.
Ahern discusses the staggering statistics that show the number of trucking companies who are going out of business, the Hours of Service, and the fact that people outside of the trucking and transportation industry are making decisions for the industry. He discusses the ramifications of these and many other economic points regarding trucking businesses, including the fact that the trucking industry is the most misunderstood in the country. He finishes by suggesting that owners plan expenses to profits, maximize every dispatch, and be as lean as possible.
A third well-received recent podcast, titled Take Control of Your Business, focuses on companies who are struggling in one way or another who call Ahern for help – who also think they don't have any money. He presents the fact that many owners want help, but won't spend the money in order to get help. Ahern discusses the stress level involved, issues that are faced, and even issues faced at home. He states his point is that there is always light at the end of the tunnel, but companies give up on themselves. Ahern tells a story about a time in his life when he needed to find solutions to his problems, when he realized that no one wanted to hear his problems. He likens a business who wants help that won't "put it on credit" to having a child who needs surgery, whose parents won't pay for it in installments. The problem is that the owners can't see the forest through the trees. At this point, the owner has given up, and the psychology of challenges has taken over his or her life.
Challenges are opportunities, Ahern explains in the podcast. He also discusses planning, looking at rates, costs, dispatches, maintenance, compensating and encouraging employees to maintain a healthy business, and more. He advises that people need to face the reality that business owners will come across challenges, but it doesn't always mean that the business will expire because of those challenges. If owners don't make changes, no one else will, he explains.
In the fourth recent podcast titled Crossing the Finish Line, Andy Ahern touches on trucking company owners not crossing the finish line when they decide to sell their businesses. He states he is amazed by the fact that he gets calls every day regarding deals that have fallen through, and how the owners he talks to don't understand why they haven't been able to sell, whether they have been profitable or not. He recommends having pre-audits performed to prepare better before the owners sell. However, too many of those owners are not interested in having a pre-audit done, even though they have spent hundreds of thousands of dollars to sell their businesses but haven't been able to actually complete the sale.
He tells listeners that we all need help, and it's vital that sellers "get their egos out of the way". If sellers want to take the most important decision of their lives and be successful with it, they have to do what needs to be done. The main reason people don't finish the process is because of their egos. He goes on to discuss statistics on deals crossing the finish line because sellers really are not prepared, and recommends having someone come in, look at the operation, perform a pre-audit and evaluation, and discuss with sellers the things that a strategic buyer isn't going to like about the business so that those things can be changed.
Interested parties can listen to the Ahern & Associates podcasts via the official Ahern & Associates podcast page, and they can also see the presentations on YouTube. More information also can be obtained by calling Ahern & Associates at 602-242-1030 or by visiting http://www.ahern-ltd.com.
###
About Ahern & Associates, Ltd.
Ahern and Associates is North America's leading trucking and transportation management consulting firm. The skilled consultants at Ahern and Associates specialize in mergers and acquisitions of trucking and logistics companies as well as the restructuring and evaluation of existing carriers that seek to increase operating efficiency and improve profitability. Since 1987, Ahern and Associates has aided hundreds of buyers in the acquisition of trucking and logistics companies throughout the U.S. and Canada as well as assisting many transportation and logistics companies in reducing their overall operating costs and increasing their profitability.
For more information, please call 602-242-1030 or visit http://www.ahern-ltd.com.