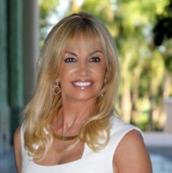 Wrongly convicted innocent people sit hopelessly in jail cells despairing, yet seeking justice with the help of attorneys such as Lori St. John
Los Angeles, CA (PRWEB) May 26, 2015
When evidence in murder cases is lost, contaminated, falsified or twisted before a jury, innocent people are convicted of crimes they knew nothing about. Unbelievable? Guess again. Lori St. John uncovers such ills of the justice system prevalent across the US and internationally as discussed on Dr. Carol Francis Talk Radio Show podcasted at this link.
As revealed in her book, "The Corruption of Innocence" Lori St. John, Lawyer, CPA, and mother, advocated for the wrongfully accused and convicted prisoners in the United States.
Lori St. John authored an amazingly detailed riveting autobiography about a man on death row wrongfully accused of murdering a women even though he had eyewitnesses as to his whereabouts, DNA evidence which cleared his name and evidence in his favor which was contaminated, twisted and lost by the officials. He additionally had testimony from witnesses who were threatened by the prosecuting team. "The Corruption of Innocence: A True Story of a Journey for Justice" by Lori St. John is available on Amazon.com and through her website LoriStJohn.com.