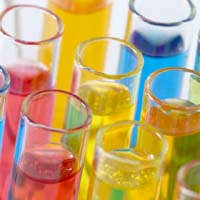 Mesothelioma is one of the most deadly cancers and the lack of biomarkers is one reason.
Raleigh, NC (PRWEB) May 27, 2015
Danish scientists have published an analysis of what they call "front line" biomarkers that have the potential to help in diagnosis or treatment planning for mesothelioma. Click here to read the full story that has just been posted on Surviving Mesothelioma.
Researchers at Aalborg University in Aalborg, Denmark say new biomarkers found in blood, serum, and lung fluid could dramatically change the outlook for patients with malignant mesothelioma.
Study author Vasiliki Panou named some of the most promising new markers: "Circulating proteomic and microRNA signatures, fibulin-3, tumor cell gene-ratio test, transcriptomic, lncRNA, glycopeptides, pleural fluid FISH assay, hyaluronate/N-ERC mesothelin and deformability cytometry may be important future markers."
Writing in Cancer Treatment Reviews, Dr. Panou and his colleagues also predict that genetic tests will eventually help determine which mesothelioma patients are likely to respond to specific drugs.
"Mesothelioma is one of the most deadly cancers and the lack of biomarkers is one reason," says Alex Strauss, Managing Editor of Surviving Mesothelioma. "This analysis is a hopeful sign that that may be on the verge of changing."
To read more about the biomarker study and the current gold standard for malignant pleural mesothelioma diagnosis, see Current and Emerging Biomarkers Offer Hope for Mesothelioma Diagnosis & Treatment, now available on the Surviving Mesothelioma website.
Panou, V et al, "The established and future biomarkers of malignant pleural mesothelioma", May 8, 2015, Cancer Treatment Reviews, Epub ahead of print, http://www.sciencedirect.com/science/article/pii/S0305737215000961
For nearly ten years, Surviving Mesothelioma has brought readers the most important and ground-breaking news on the causes, diagnosis and treatment of mesothelioma. All Surviving Mesothelioma news is gathered and reported directly from the peer-reviewed medical literature. Written for patients and their loved ones, Surviving Mesothelioma news helps families make more informed decisions.