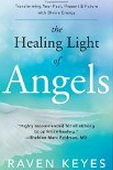 911 and other devastating events often seem void of hope and help. Yet, Raven Keyes explains however that angeles and ghosts were evident at 911as discussed on Dr. Carol Francis Talk Radio.
New York, New York (PRWEB) May 28, 2015
Raven Keyes, author of "The Healing Light of Angels" joins Dr. Carol Francis Talk Radio to help listeners "discover the profound power of angels and how they can support personal journeys toward healing and wholeness. Reiki Master Raven Keyes guides listeners into angelic connections for their own inspiration and happiness. From physical pain and disease to emotional and spiritual trauma, the angels may help the past become irrelevant and help one start a new future that is built on love and blessings," explains Raven Keyes.
"The Healing Light of Angels" presents personal accounts of how angels lovingly assist Raven's work with her clients and the spirits of the deceased. From the operating room of Dr. Sheldon M. Feldman, chief of breast surgery at New York-Presbyterian/Columbia University Medical Center, to the pit of 9-11's Ground Zero, Raven shares stories from her years of Reiki and angelic practice, as well as meditations and exercises that illustrate first hand what angels can do. Live a life of fulfillment with help from the divine light of angels. 
About the Book: The Healing LIght of Angeles and praise.
"The Healing Light of Angels is a wonderful telling of Raven's inspiring angelic journey . . . combined with techniques and exercises designed to expand your direct experience of your angels."—Stevan J. Thayer, author of Interview with an Angel
"The Healing Light of Angels" can be purchased on Amazon at this link:  http://www.amazon.com/The-Healing-Light-Angels-Transforming/dp/073874154X
Dr. Carol Francis, Psychologist, Family Therapist, Marriage Counselor, Child Therapist and Clinical Hypnotherapist & Reiki Master can be reached in the South Bay beach cities area of Los Angeles, Ca at drcarolfrancis.com or 310-543-1824.