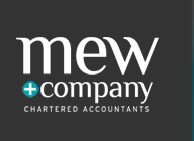 A successful corporation with surplus retained earnings can reap large tax-saving benefits from income splitting when done with spouse and children
Vancouver, BC (PRWEB) May 26, 2015
Vancouver Chartered Accountants at Mew and Company recently released a blog that teaches readers how to make the best use of a Family Trust for income splitting in order to enjoy large tax savings in a completely legal and safe way. The experienced professionals at Mew and Company believe that successful corporations with surplus retained earnings can split the income with their spouse and children. This will help them avail significant tax benefits from income splitting.
"A successful corporation with surplus retained earnings can reap large tax-saving benefits from income splitting when done with spouse and children," states the blog. "When the owner or shareholder of a business wishes to take advantage of income splitting opportunities as his children reach adult age, the easiest and most economical way to accomplish this is by restructuring the existing share classes and holdings. Ideally, after a successful corporate reorganization, the adult children would hold new classes of shares that are dividend participating so that dividends can be declared on those shares, which results in income splitting opportunities with the spouse and/or adult children owning the dividend entitled shares of the corporation."
About the Company
Mew and Company, Vancouver is an ideal solution to the taxation problem. With their simple philosophy of building long-lasting customer relationships, the company has been serving many corporate clients in a variety of fields, including restaurants, real estate, retail and also the service industry. Investing in their specialist services will undoubtedly prove to be fruitful for all kinds of clients.
To learn more about Mew and Company, log on to http://mewco.ca/. In order to get in touch with a representative to discuss viable financial services, visit the website http://mewco.ca/ for further contact information.