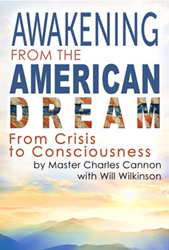 For those meddlesome moments, try and stay on the mend with meditation
Faber , VA (PRWEB) May 28, 2015
Spring struggles and strains and finally crosses the line of demarcation, leaving the winter to mitigate in its own meltdown. The accompanying winds follow in sync driving a fragrant array of scents sweeping over the wondrous wake in motion. The spirited sight of the season simply lifts the songbirds to release ripples of unbroken satisfaction. Everyone's senses start awakening to the expressions of melodious intonations. In his art Botticelli had captured the scene on more than one occasion. His "Primavera" and "Birth of Venus" salute the essence of April and May more profoundly and ecstatically than a Da Vinci or a Michelangelo.
Meditation, as an art form, has its own roster of maestros. Where there have been others across the scope of history who have pioneered a practice of the art, one modern-day spiritual teacher and author, Master Charles Cannon, stands apart from these others. Once again in his 5th book and sensational book, "Awakening from the American Dream" the artifice of the country's propaganda machinery is sublimely stripped down to naked view. There his readers are exposed to the less seemly side of American Society. In the hands of an artist, these indefensible revelations that may appear to elicit chagrin exude charm instead. In truth, he welcomes them.The sundry extreme, economic, environmental drudges that crowd the mass media headlines and rudely impose them self on those with a fragile frame-of-mind, seem to carry a silver lining. More of the population is actively searching for a simpler peace-and-quiet mode of living. As a result, while a pure peace may not be entirely possible, more are finding less conflict and more balance in the original and timeless practice of the art of meditation. Though everyone can't create a world masterpiece, Master Charles Cannon, like the finest connoisseur, knows that anyone can cultivate a personal appreciation and acquire a taste for the finer aspects and qualities eluding today's society.
Where other prescriptions fall short, or seem easy to shrug or ill-advise, "NOW…The Technology" encompasses his genial art and relaxed technique for guiding others across their threshold to effective and immediate calm – the"NOW". Creating any genuine work of art is only as acclaimed as it is unanimously accepted. The beauty of "NOW" is part personal, and part practical science. Master Charles Cannon, like any spiritual teacher, has a personal vocation for significant service to others in promoting well-being. He also means to project practices that are relevant to this material world – to get out of the malignant influences, the medications, and the mess. Start with any stereophonic sound-speaker system, portable i-Pod, MP3, or with headphones. Then push Play on-low. Alpha, theta, delta and subtle gamma frequencies bio-geometrically, and holo-dynamically perform the "synchronicity". This audio-sonic, entrainment technology, a balancing tool, brings first-hand, acoustic quality benefits to its users, such as restoring personal balance. In plain English, these good vibrations entrain, or balance those disturbances to brainwaves, which are so hazardous to everyone's otherwise preferred state of equilibrium. His hi-tech meditation technology is for maintaining proper balance. Personal balance is restored quickly and clearly, and the moment is mastered as a matter of art.
Russian-American, Mikhail Baryshnikov, who can be considered the Botticelli of modern dance art, had this to say about the country, art and goodness: "…I think I got disappointed over the years…about the States. You know, sometimes you go visit Europe and see… its good parts! You see public concern about art, and young people's participation and young faces in the audience…" Like anything else, participation is the key to learning and living the art of meditation. ###
=====================================================================
For background, interview, feature, or cover materials, refer to:
Master Charles Cannon
Master Spiritual Teacher of "Modern Spirituality"
Disciple of Swami Muktananda Paramahansa
Author of: "Bliss of Freedom", "Meditation Tool Box", "Modern Spirituality" book and CD set, "Forgiving the Unforgivable" and "Awakening from the American Dream"
Founder of International Synchronicity Foundation for Modern Spirituality, and Synchronicity Sanctuary Retreat Center
Pioneer of the High-Tech Meditation Method "Modern Meditation for a Modern World"
Program Event Host at the Blue Ridge Mountains, Central Virginia International Retreat Center
Web Channel Leader and Teacher @ http://www.schoolofmodernspirituality.com
Phone:
757-644-3400 Ext 3382
Fax:
434-361-1058
Email:
synch(at)synchronicity(dot)org
Primary Website:
http://synchronicity.org
School of Modern Spirituality:
http://schoolofmodernspirituality.com
TV Website:
http://modernspiritualitytv.com
Master Charles Cannon:
http://mastercharlescannon.com