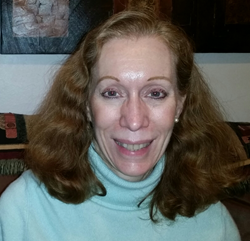 New York, NY (PRWEB) May 28, 2015
Peggy J. Lynam, PT, DPT, NCS from New York, NY was elected Chief Delegate to the American Physical Therapy Association House of Delegates for the New York Physical Therapy Association (NYPTA) by the Delegation at their Delegate Assembly. This will be her second term. The Chief Delegate to the House of Delegates serves as coordinator and principle spokesperson for the Chapter delegation and presides over any meetings of the Delegates. The Board of Directors or Delegate Assembly may direct the Chief Delegate to present matters to the House of Delegates.
Dr. Lynam has been an active member of the NYPTA for many years. At the Chapter level, she has served as Speaker of the Delegate Assembly, on the finance committee and has been the treasurer of the Association. She has also been on numerous task forces including the Strategic Planning Task force and Governance Review Task Force. She has served as Chapter Director and District Chair for the Brooklyn/Staten Island District and currently serves as Member at large for the Greater New York District.
Peggy received her BS in Physical Therapy from Ithaca College in 1982; her MS, Post-Professional-Adult Neuromuscular Physical Therapy from Long Island University in 1989 and her DPT in 2007 from A. T. Still University of Health Sciences, Arizona School of Health Sciences.
Dr. Lynam is the owner of a home health practice she opened in 1994. She also serves as an Adjunct Associate Professor at Long Island University-Brooklyn in the Department of Physical Therapy.