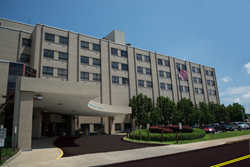 Our Board feels very confident in the abilities of Gary to lead our health system through this transition stage.
East Liverpool, Ohio (PRWEB) May 26, 2015
Mr. Gould and Mr. Ken Cochran, who has served in the role since 2010, will start working together this week to ensure a smooth transition.
Mr. Gould has an accomplished career in healthcare executive leadership and strategy. Gary is familiar with East Liverpool, having served as interim CEO prior to the hiring of Mr. Cochran. The Board of Trustees believe Mr. Gould's exceptional leadership and mentoring skills will complement the improvement strategies implemented over the past few years.
"Our Board feels very confident in the abilities of Gary to lead our health system through this transition stage," said Pete Wicks, Chairman of the River Valley Health Partners Board of Trustees. "His experience and expertise is impressive, and we believe he will work very well with our board, the medical staff and the leadership team within the hospital and the health system."
River Valley Health Partners is a health system that comprises the East Liverpool City Hospital, River Valley Physicians, The Therapy Center in Calcutta, and Ohio Valley Home Health Services. River Valley Health Partners delivers world class health care with care with compassion and kindness, right here at home. The organization serves residents of Columbiana County Ohio and surrounding communities in Ohio, Pennsylvania and West Virginia. Contact us at 330-385-7200 or visit the website at http://www.elch.org