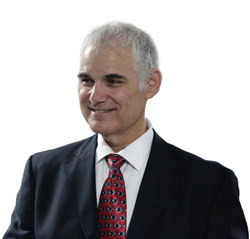 Solo 401k owners are using the power of the Solo 401k loan feature for personal residences to come up with much needed down payment funds thus allowing them to participate in the new Extenuating Circumstances Mortgage program.
Charlotte, NC (PRWEB) May 26, 2015
American IRA announces Solo 401k owners can use their Solo 401k loan feature for personal residences to come up with much needed down payment funds to allow them to participate in the new "Back to Work Extenuating Circumstances Program." This program shortened the waiting period for applicants with foreclosures, bankruptcies or short-sales in their credit histories from three years to one (and from two years to one for applicants with bankruptcies). The changes enable consumers who otherwise would be turned down for FHA-backed mortgages to qualify, provided they can also meet the down payment, debt-to-income and other loan requirements. Many Solo 401k owner s can and are getting their down payment from their 401k accounts thus allowing them to make home ownership possible.
Applicability to Solo 401k Owners
Interested borrowers who own their company or have significant self-employment income have an alternate source of credit: Their own Solo 401k plans. One of the most flexible borrowing options allows individuals to take a loan out for a personal residence and pay it back over time with the option to spread those payments out over as long as 30 years. This is a great option for individuals who may need a source of funds for the required down payment.
Other 401k Considerations
Individual workers who participate in employer-sponsored 401k plans which allow for borrowing may also be able to borrow funds toward the down payment. If the employer and plan sponsor allows for in-service withdrawals, borrowers may be able to roll part of their balance over to an IRA, and then use the hardship withdrawal provisions of the IRA to take up to $10,000 out of the IRA, without penalty, towards the purchase of a new home for qualified first-time home buyers.
Qualifications for the New Extenuating Circumstances Mortgage
Home buyers may qualify for the program if their household income has declined by 20 percent or more for a period of at least six months, and that as a result of that income decline, the borrower has experienced one or more of the following setbacks:

Forbearance agreement
Loan modification agreement
Chapter 13 or Chapter 7 bankruptcy
Deed-in-lieu of foreclosure
Foreclosure
Short-Sale
Pre-foreclosure sales
Additionally, borrowers must demonstrate that they have financially recovered from the set back, and must complete an authorized housing counseling program before closing on the home.
Lenders will review borrower credit history to verify had good credit prior to the income setback, and that the borrower has at least 12 months of perfect payment history on major accounts, according to the U.S. Department of Housing and Urban Developments' Mortgagee Letter 2013-26.
Other Requirements
Buyers must show a minimum FICO score of 500 (or have no credit score at all) and must make a down payment of at least 3.5 percent on home purchases. They must also be able to verify income using W-2 statements or federal tax returns. The program is available to repeat or first-time home buyers. It is also applicable to FHA 203k construction loans.
Special rules apply for trailing homes, condominiums, co-ops and for non-citizen applicants.
There is no upper limit on loan size under the program, but the FHA may have general caps on loan sizes for specific areas.
Ending Date
The FHA Back to Work – Extenuating Circumstance Program Ends on September 30th, 2016
About American IRA, LLC:
American IRA is committed to providing every client with gold-level service, regardless of account size. Experience their expertise through their certified IRA services professionals. Enjoy the value with one low annual fee of $285 with unlimited assets and unlimited account values. American IRA clients love the benefit of no charge for "All Cash" accounts. The performance of the American IRA staff is unmatched, with quick and efficient processing within 48 hours.
American IRA services thousands of clients and has over $300 million in assets under administration.
American IRA was built by investors for investors, and brings their successful investment experience to the table, providing excellent educational material showing the public that their self-directed IRA account can invest in a variety of assets such as real estate, private lending, limited liability companies, precious metals and much more.
American IRA is conveniently located in Asheville, NC and Charlotte, NC, and serves clients nationwide.