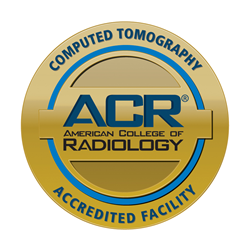 Carlsbad, NM (PRWEB) May 26, 2015
Last week, Carlsbad Open MRI—a medical imaging facility providing New Mexico patients with MRI, Ultrasound, and CT services—was officially awarded ACR accreditation for CT by the American College of Radiology. The center is now ACR accredited for both MRI and CT services.
In order to be eligible for ACR accreditation, facilities are evaluated on a variety of qualifications including personnel qualifications, adequacy of facility equipment, quality control procedures, and quality assurance programs.
Medical imaging centers with ACR accreditation are able to offer their patients superior quality procedures and care that have been rigorously tested and certified.
The American College of Radiology has been accrediting facilities since 1987. They offer accreditation programs for Breast MRI, Breast Ultrasound, Computed Tomography, Mammography, MRI, Nuclear Medicine & PET, Radiation Oncology, Stereotactic Breast Biopsy, and Ultrasound.
Open MRI of Carlsbad is a local business that has been offering medical imaging services to patients in the New Mexico area for over nine years. As an independently owned organization, Carlsbad Open MRI strives to offer patients top-notch care while prioritizing patient experience and low rates. For more information, visit http://carlsbadopenmri.com/.