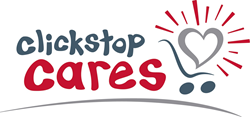 "We really want to celebrate the fact that through all the odds and hardship they pushed through and graduated," Kelty said. "It's a big deal, and it deserves to be recognized."
Urbana, Iowa (PRWEB) May 26, 2015
Clickstop Cares is helping eight recent high school graduates without a family or support system.
The program is called Clickstop Cares Graduation and it celebrates the students' accomplishments while providing them with the items they need to enter the workforce, begin trade school or move to college.
Clickstop Cares is a charity organization founded by Clickstop employees. For this specific initiative, Clickstop Cares partners with an informal group out of Vinton that works to help those in need. The two groups began collaborating two years ago when they realized the number of young people who could benefit from this type of program.
"It's shocking how many kids in our area lack a proper support system to get them on their feet and help them transition from high school to adulthood," Clickstop employee Loraine Kelty said. "Our goal is to celebrate this magnificent milestone in their life and help them move on, so their next chapter can be a success instead of a struggle."
Participating graduates range from young adults exiting foster care to those struggling with family issues and homelessness.
Students fill-out an application and can decide if they'd like to take advantage of the full program or just a handful of services. Offerings include a fully paid graduation party, senior photos, a haircut and new outfit ahead of their graduation ceremony.
"We really want to celebrate the fact that through all the odds and hardship they pushed through and graduated," Kelty said. "It's a big deal, and it deserves to be recognized."
Following the parties and celebrating, organizers will also match graduates with items based on their needs and plans following graduation. That includes helping to furnish a first apartment or dorm-room or with supplies needed for college or trade school. The students also receive gift-cards to help with groceries and other expenses to get them started.
Right now, the program is mostly helping seniors in the Vinton-Shellsburg Community School District. Organizers hope to grow the program and reach students in other eastern Iowa school districts as well.
"We want to help any high school senior in this type of situation," Kelty said. "We want them to know they are not alone as they enter their next phase in life."
Many of the services provided to graduates are made possible by generous donations from area businesses and individuals. Contributions range from cash and gift-certificates to new and used furniture, appliances and electronics.
If you'd like to help or learn more about Clickstop Cares visit the Clickstop Cares Facebook Page, or if you're interested in making a donation call 1-888-794-1413 or email cares(at)clickstopcares(dot)org.
###
About Clickstop, Inc.
Clickstop is the parent company of a suite of online retail stores based in Urbana, Iowa. Its focus on great workplace culture has landed the company multiple work environment-focused awards including two first place achievements as the Coolest Place to Work. Clickstop web properties serve diverse markets that include the moving and cargo control industry, energy efficient insulation products, and home organizing solutions. For more information visit Clickstop.com.