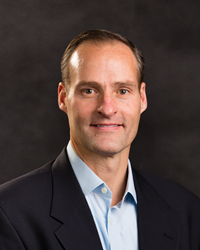 Loren's leadership will help us...deliver on our mission to enable everyone to understand and impact their financial future. - Phil Cunningham, CEO
Milwaukee, WI (PRWEB) May 27, 2015
Advicent Solutions, the leading provider of SaaS technology solutions for the financial services industry, announced the addition of Loren Brockhouse to the executive team as senior vice president of Global Sales. Loren will leverage his 20+ years of sales and sales operations experience to accelerate growth for the organization.
"Loren has shown success not only in increasing sales in many different markets, but in leading and developing sales teams," said Phil Cunningham, CEO of Advicent. "As we expand across the global marketplace, Loren's leadership will help us bring both our current and newest technology solutions to the market as quickly and efficiently as possible, helping us to deliver on our mission to enable everyone to understand and impact their financial future."
"As Advicent expands, I want to continue to help our prospects and customers see the value in both the Advicent product offering and the value the Advicent teams provide," said Brockhouse. "The new technology we are providing will help us continue to do so and allow us to deliver on our mission."
Prior to joining Advicent Solutions, Loren worked at Businessolver as the vice president of North American Sales and division vice president at ADP. In these roles, Loren led significant growth and acceleration in the Sales departments as well as in the alignment across teams. In his role at ADP, Loren established a social media strategy to efficiently and effectively identify prospects. He also leveraged strategic selling to balance the focus between processes and connecting with people. At Businessolver, he implemented numerous strategies to help grow sales and revenue.
About Advicent
Advicent Solutions is the leading provider of SaaS technology solutions for the financial services industry, servicing dozens of the world's largest financial institutions. Our products include the NaviPlan®, Profiles™ and Figlo™ financial planning tools, the Advisor Briefcase® marketing tool and the Narrator™ application builder. Through our innovative product capabilities and dedicated services, we are able to help thousands of financial professionals and their clients understand and impact their financial future. Our mission? To one day enable everyone to achieve this same goal. To learn more, visit http://www.advicentsolutions.com.
© 2015 Advicent Solutions. All rights reserved.