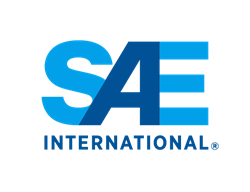 Working with a theme of "Global Partners: Shaping the Future of Aerospace," the SAE 2015 AeroTech Congress will offer relevant, timely technical sessions and presentations
WARRENDALE, Pa. (PRWEB) May 27, 2015
SAE International announces keynote and plenary speakers for the SAE 2015 AeroTech Congress & Exhibition, which will be held Sept. 22-24 at the Washington State Convention Center in Seattle, Wash.
Boeing is providing Executive Leadership for the biennial event.
Speakers include:

Dennis A. Muilenburg, Vice Chairman, President and Chief Operating Officer, The Boeing Company
Christopher E. Singer, Director, Engineering Directorate, NASA's Marshall Space Flight Center
Dr. David E. Walker, Deputy Assistant Secretary of the Air Force, Office of the Assistant Secretary of the Air Force for Acquisition
Working with a theme of "Global Partners: Shaping the Future of Aerospace," the SAE 2015 AeroTech Congress will offer relevant, timely technical sessions and presentations. In addition, the event features: Technical Sessions: Experts in the aerospace industry will present relevant and stimulating information; Peer-to-Peer Networking: Special networking sessions that will provide attendees with the opportunity to meet and mingle with other aerospace professionals; Industry Leadership Insights: Aerospace leaders will serve as keynote speakers, delivering a vision for the industry; and Exhibition: Aerospace-related industries from around the world will be on hand with their latest offerings.
For a full list of speakers, events and technical programs, visit http://www.sae.org/events/atc/.
For more information on SAE 2015 AeroTech Congress & Exhibition visit http://www.sae.org/events/atc/. To request media credentials, email pr(at)sae(dot)org or call 1-724-772-8522.
SAE International is a global association committed to being the ultimate knowledge source for the engineering profession. By uniting more than 137,000 engineers and technical experts, we drive knowledge and expertise across a broad spectrum of industries. We act on two priorities: encouraging a lifetime of learning for mobility engineering professionals and setting the standards for industry engineering. We strive for a better world through the work of our philanthropic SAE Foundation, including programs like A World in Motion® and the Collegiate Design Series™.