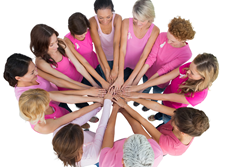 Eco-fin is a more eco-friendly treatment that is effective at softening and moisturizing the skin
Commack, Long Island, New York (PRWEB) May 27, 2015
Hands On HealthCare Massage Therapy and Wellness Day Spa will now be offering Eco-fin Hand Treatments to spa party guests, effective July 1, 2015. The Eco-fin treatment is a paraffin wax alternative. It is a healthy, nourishing hand/foot treatment because it is made with 100% natural plant-based emollients and pure essential oils. No petroleum, artificial dyes, or synthetic fragrances are used.
"We have used Eco-fin treatments for our mobile spa party services and corporate events for quite some time" states Kyra Cinque, the Event and Party Coordinator for Hands On. She continues, "The feedback has been wonderful and because Eco-fin is a more eco-friendly treatment that is effective at softening and moisturizing the skin and because our clients love the warmth of the mitts and the pampering factor, we have decided to add it to our menu of services for our in-house spa parties. The Eco-fin warm hand treatment is perfect for spa parties when people are looking more for a luxury treatment, which the Eco-fin Hand Treatment is, rather then pain relief. Paraffin dips work well for pain. Eco-fin delivers rich moisturizers that leave the skin soft and supple in a more eco-friendly way.
Hands On HealthCare Massage Therapy is a recognized leader in advanced medical massage in Suffolk County, Long Island. Medical massage is often the answer regarding pain, injury and disease. Hands On offers Pre-Natal and Post-Natal Massage, Sports Massage, Trigger Point Therapy, Myofascial Release, Manual Lymph Drainage and is a recommended community provider for Memorial Sloan-Kettering Cancer Center and Certified as Cancer Aware by Wellness for Cancer and Recognized on Spafinder.com. The Spa Services Division offers spa treatments such as therapeutic facials, skincare, microdermabrasion, body treatments, permanent makeup and para-medical cosmetics and cellulite reduction through ultrasound cavitation (Cavi-Lipo). The Wellness Day Spa has an extensive Couples Massage Spa Date Menu. Spa parties are a specialty. An array of services and packages are available for both on and off-site. The Classic Spa On The Go services include off-site on-site workplace of event mobile services which include bringing the day spa to the doorstep at home, venue or corporate function. Common events include bachelorette parties, showers, birthdays, Bar and Bat Mitzvahs, Sweet 16, Corporate Events and functions. Hands On HealthCare Massage Therapy and Wellness Day Spa has been serving Long Island since 1998. The newest division is Hands On Mobile Massage And Spa offering The Spa-On-Wheels which delivers relaxation through Chair & Table Massage. Services include Corporate Functions, Spa Parties and a Couples Massage Spa Menu. Hands On Massage serves Nassau and Suffolk County.