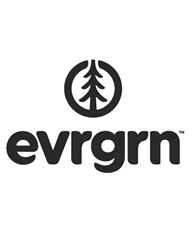 evrgrn delivers on REI's track record of quality and performance with thoughtfully designed and versatile gear so our members can focus on what matters most – having fun
Seattle, WA (PRWEB) May 26, 2015
Today, the nation's leading outdoor retailer, REI (Recreational Equipment, Inc.), announced the launch of evrgrn, a new brand of gear designed for socializing outdoors in comfort and style. Arriving just in time for summer, evrgrn serves up rocking camp chairs, backpacks that keep 24-packs cool and portable picnic tables. The brand, focused on key moments when friends gather outdoors, includes a tent specifically designed for stargazing, a squishable and dimmable lantern and a sleeping bag with leg and arm openings to be worn from campfire to bed. Available exclusively at REI stores and REI.com the brand launches with 11 pieces of gear.
"At REI, we believe that an outdoor life is a life well lived, no matter where you are. evrgrn delivers on REI's track record of quality and performance with thoughtfully designed and versatile gear so our members can focus on what matters most – having fun outside with friends," said Nasahn Sheppard, divisional vice president of Product Design, REI Private Brands.
REI recognizes that the current generation, like generations before, is redefining itself in the outdoors. Designed from extensive customer research – tracking both macro-trends like urbanization and micro-insights like the campfire experience – the collection of gear serves the many young people who view the outdoors as something that starts at their front door, is part of everyday life and is best experienced with friends and family. Combining style and function for to increase versatility, evrgrn gear goes from the city park to the campsite to the concert, integrating seamlessly into the socially connected lifestyle of this generation.
In the spirit of REI, founded in 1938 by young friends who loved the outdoors, evrgrn gear is made with durable materials and quality craftsmanship that is built to last outdoors. The initial evrgrn line includes:

Campfire Rocker – lightweight, collapsible rocking chair with sling seat and handy stash pockets is sized just right so no matter where you go, you'll always have the best seat in the house ($99)
24 Pack Backpack Cooler – fits 24 12 oz. cans in its waterproof, insulated liner with shaped and padded shoulder straps for extra comfort ($75)
Crash Sack – lightweight, warm and soft sleeping bag you can wear around camp – bottom clips out of the way for walking around, arm holes let you grab what you need, and inside pockets to stash your stuff ($119)
Downtime Hammock – kick back with a couple of friends or stretch out solo – take it with you to the beach, park or campsite in its carry back with shoulder strap; includes everything you need for easy setup ($130)
Starry Night Tent – 90 x 60 in. floor sleeps two comfortably with an unobstructed moonroof for stargazing, while lightweight aluminum poles and waterproof fabric make for super-easy setup ($250)
Lowboy Lantern – hanging loop opens to attach to your tent or a tree branch, crush-proof silicon housing and rotating dimmer lets you set the mood so you can keep the good times going long after sunset ($35)
Picnic Table – foldable bamboo top elevates your outdoor feast and is easy to take to the beach, park or campsite in its carry bag with shoulder strap ($70)
Center Stage Rug – lightly padded, waterproof rug provides enough room for a gathering or for two to take a nap on the beach ($65)
Grounded Cushion – waterproof, abrasion resistant fabric features five inches of cushy goodness and two hidden drink sleeves so you can have the best seat in the house ($35)
Sum Tote – fully lined open top bag with zippered pockets and sturdy nylon handles is your everywhere gear hauler ($25)
Cluster Table Cloth – 72 x 52.24 in. durable cloth turns a standard picnic table into something more festive ($20)
For more information about evrgrn, please visit the digital media kit. To connect with REI and stay up to date on all things evrgrn, follow REI on Instagram or Twitter and share your photos and inspiration using #BetterOutHere and #evrgrn.
About REI Private Brands
REI's in-house team designs and develops award-winning gear and apparel for camping, backpacking, hiking, cycling, adventure travel and general outdoor recreation. The REI, REI Co-Op, Novara and evrgrn brands are sold exclusively through the co-op's retail stores, and online at http://www.rei.com.
About REI
REI is a specialty outdoor retailer, headquartered near Seattle. The nation's largest consumer co-op, REI is a growing community of 5.5 million active members who expect and love the best quality gear, inspiring expert classes and trips and outstanding customer service. REI has 140 stores in 33 states. If you can't visit a store, you can shop at REI.com, REI.com/outlet or the free REI shopping app. REI isn't just about gear. You can take the trip of a lifetime with REI Adventures, a global leader in active adventure travel that runs 150 custom-designed itineraries on every continent. REI's Outdoor School is run by professionally-trained, expert-instructors who teach beginner- to advanced-level courses about a wide range of activities. To build on the infrastructure that makes life outside possible, REI invests millions annually in hundreds of local and national nonprofits that create access to–and steward–the outdoor places that inspire us.