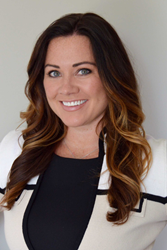 "Her skills and expertise in working with high-performance teams and delivering value will allow us to expand our strong position in the commercial market segment." - Jeff Schneider, vice president of Strategic and National Accounts
WAUKESHA, Wis. (PRWEB) May 27, 2015
Safway Group is pleased to announce that Wendy Forbes has joined the Strategic Accounts team, responsible for commercial accounts in the United States and Canada.
"We are excited to welcome Wendy to the Strategic Accounts Team," said Jeff Schneider, vice president of Strategic and National Accounts. "Her skills and expertise in working with high-performance teams and delivering value will allow us to expand our strong position in the commercial market segment."
Most recently Wendy served as regional sales manager for Structural Preservations Systems, LLC. Prior to that role she worked as business development manager for Plant Performance Services LLC (formerly a division of FLUOR).
With over 19 years of experience in proposal management, marketing strategies and business development, Wendy will be an asset Safway's Strategic Accounts Team in providing industry-leading, world-class offerings to customers.
About Safway Group
With over 95 locations across North America and a growing system of distributors worldwide, Safway Group companies deliver efficient, high-performance multiservice solutions – The Smart Way™ – by collaborating, communicating and sharing resources. Offering experience and expertise in access, scaffolding, insulation, fireproofing, surface preparation and coatings, Safway Group companies include CL Coatings; Industrial Coatings and Fireproofing (ICF); Redi Solutions; Safway Atlantic; Safway Services; Safway Services Canada; S&E Bridge & Scaffold; and Swing Staging. With the largest engineering staff, an exclusive project management system, award-winning safety excellence and a full line of products and services, Safway Group companies design and implement innovative, quality solutions at the lowest installed cost for projects of any size and scope. Safway has been an industry leader since 1936. Safway Group companies serve the petrochemical, oil and gas, power, refining, marine, manufacturing, transportation and commercial construction industries worldwide. For more information about Safway Group's services and capabilities, visit: http://www.safwaygroup.com.