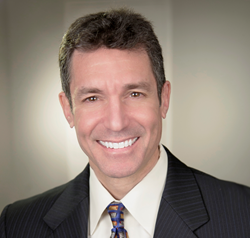 Nashville, TN (PRWEB) May 26, 2015
Over 700 doctors, nutritionists, nurses, and public health professionals sent a letter to the secretaries of the U.S. Department of Agriculture and the U.S. Department of Health and Human Services urging them to embrace the 2015 Dietary Guidelines Advisory Committee's recommendations to eat less meat and more plants for human health, economic prosperity, and our nation's food security.
Leaders in lifestyle and preventive medicine signed the letter, including: Dr. David Katz, founding director of the Yale University Prevention Research Center and president of the American College of Lifestyle Medicine; Dr. Walter Willet, chair of the department of Nutrition at Harvard School of Public Health; and Dr. Dean Ornish, Clinical Professor of Medicine at the University of California, San Francisco.
In the letter, doctors and others "strongly endorse the Dietary Guidelines Advisory Committee's recommendations to reduce consumption of animal foods and shift toward a more plant-based diet, both for the health of people and the planet." The letter reaffirms the overwhelming scientific evidence for eating less meat and more plants clearly delineated by the committee.
One of the letter's initial signers, Dr. David Katz, summarized why sustainability is important to nutrition: "If, in an age when we know that food and water shortages are clear and present dangers, we choose to ignore them in our dietary guidelines, then these are not dietary guidelines for Americans…They are, instead, dietary guidelines for the current generation of American adults, and at the obvious expense of all subsequent generations of American (and planetary) adults including of course, our children."
Dr. Dean Ornish, known as the, "Father of Lifestyle Medicine," and Clinical Professor of Medicine at the University of California, San Francisco added: "What's good for you is also good for our planet. Although heart disease and diabetes kill more people each year worldwide than all other diseases combined, these are completely preventable and even reversible for at least 95% of people today by changing diet and lifestyle. Federal dietary guidelines as recommended by the scientific advisory committee would play a vital role in moving more people toward this goal."
The letter further highlights how "a shift toward more plant-based foods will save the nation billions of dollars in health care costs and is essential to our nation's health and economic prosperity," because "chronic, preventable diseases are estimated to account for 75 percent of all healthcare costs." Also, "heavy meat consumption, especially red and processed meat, is associated with increased risks of heart disease, diabetes and some cancers, while plant-based diets are associated with decreased risks of all three."
In its comment submitted to the federal government, the American Public Health Association, representing over 30,000 public health professionals commended the Dietary Guidelines Advisory Committee for, "setting a priority of sustainability as an important component of the 2015 federal dietary guidance." APHA praised the quality of the science relied upon by the committee and noted the committee's conclusions on sustainability "… are important given the high level of resources used as inputs for food production in the U.S. – including 50 percent of the total U.S. land area, 80 percent of the fresh water and 10 percent of the fossil energy – and the importance of these resources for future food security."
The inclusion of sustainability in the Dietary Guidelines recommendations has sparked tremendous interest, with more than 29,000 comments submitted to USDA and HHS by the May 8 deadline. The agencies plan to review comments and finalize the 2015 guidelines by the end of the year.
About the American College of Lifestyle Medicine (ACLM):
ACLM is a professional association of physicians and clinicians dedicated to the advancement and practice of Lifestyle Medicine as the foundation of a transformed and sustainable healthcare system. Lifestyle Medicine is a branch of evidence-based medicine in which comprehensive lifestyle changes (including nutrition, physical activity, stress management, social support and environmental exposures) are used to help prevent, treat and even reverse the progression of many chronic diseases by addressing their underlying causes. Visit http://www.lifestylemedicine.org, and learn more about ACLM's annual conference, Lifestyle Medicine 2015, set for November 1-4, 2015 in Nashville, TN at http://www.lifestylemedicine2015.org.