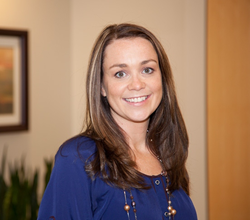 We're very focused on how we can make technology work better and faster for our customers and their users carrying out day-to-day tasks. - Melissa Sarver, VP Managed Services
Aliso Viejo, CA (PRWEB) May 28, 2015
Alternative Technology Solutions, the leading ERP and CRM solution and service provider that brings the best of the cloud to manufacturers, today announced it has promoted Melissa Sarver to Vice President of Managed Services and Technology.
"Alternative's managed services solution, Tier 3, has been the fastest growing part of the company," said Vivian Keena, Alternative CEO. "Melissa has been essential in building the team and the offering behind our managed services solutions and her promotion will allow her to scale to match our continued growth across multiple platforms." Alternative offers complete administrative and support services for all its supported product lines including Salesforce, NetSuite, and Epicor, including the latest release of Epicor ERP version 10.
Founded in 2009 to offer an alternative to traditional services offerings and methods in the manufacturing space, Alternative has continually worked to puts the needs of the customer first. "For the managed services team in particular, we're very focused on how we can make technology work better and faster for our customers and their users carrying out day-to-day tasks," explained Melissa Sarver, VP Managed Services and Technology.
In her expanded capacity, Sarver will continue to grow the Tier 3 managed service offerings, including the newest offerings for NetSuite Cloud ERP and Epicor ERP version 10. The Tier 3 managed service team is centrally located in Alternative's Indianapolis office and has remote workers nationwide to offer personal, one-to-one support across all time zones.
"More and more, we hear from customers that want to grow their companies faster and more cost effectively; removing the overhead of managing business systems is a great way to enable that," said Keena. "With a managed service in place to handle user support and troubleshooting, valuable personnel resources can focus on the core business instead."
For more information on Alternative's Tier 3 managed services, visit https://alttechsolutions.com/tier-3/.