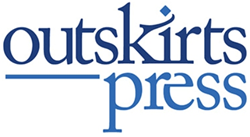 As a service provider to independent authors, it means a lot to us to be able to give back to the Colorado literary community that has so enriched our lives through their work, said Outskirts Press Executive Vice President Kelly Schuknecht
Denver, CO (PRWEB) May 26, 2015
Outskirts Press, a self-publishing and book marketing service provider based out of Colorado, today announced it will sponsor the 2015 Colorado Book Awards. The annual awards, run by Colorado Humanities and Center for the Book, recognize outstanding contributions by Colorado authors, editors, illustrators and photographers in multiple categories.
Founded in 1991, the Colorado Book Awards has grown from four literary categories to the current ten, including anthology/collection, biography, children's, creative non-fiction, fiction, history, pictorial, poetry and young adult. Over the years, some of Colorado's most impressive and talented authors, including John Fielder, Linda Hogan, Tom Noel, Stephanie Kane and David Milofsky, have been recognized with awards.
"As a service provider to independent authors, it means a lot to us to be able to give back to the Colorado literary community that has so enriched our lives through their work," said Outskirts Press Executive Vice President Kelly Schuknecht. "It is an honor for us to be able to contribute to the recognition of these local artists."
Applications for the 2014 Colorado Book Awards were collected through January 2, 2015. Colorado Humanities and Center for the Book will announce the Colorado Book Award winners on Sunday, June 21, 2015, during the 24th Annual Colorado Book Awards ceremony at the Aspen Meadows Resort.
For more information visit http://www.coloradohumanities.org and http://www.outskirtspress.com.
About Colorado Humanities & Center for the Book
Celebrating its 41st year, Colorado Humanities is a 501(c)(3) nonprofit affiliated with the National Endowment for the Humanities, The Center for the Book in the Library of Congress, the Smithsonian Institution, and the national award-winning educational nonprofit Motheread, Inc. With offices in the Denver Technological Center, Colorado Humanities works with 300 local program partners throughout the state to design and implement educational programs that best meet each community's needs. Colorado Humanities' goals are to improve education, strengthen cultural institutions, and enrich community life by inspiring the people of Colorado to explore ideas and appreciate our diverse heritage. To learn more, visit coloradohumanities.org or call 303.894.7951.
About Outskirts Press, Inc.: Outskirts Press offers full-service, custom self-publishing and book marketing services for authors seeking a cost-effective, fast, and flexible way to publish and distribute their books worldwide while retaining all their rights and full creative control. Available for authors globally at http://www.outskirtspress.com and located on the outskirts of Denver, Colorado, Outskirts Press, Inc. represents the future of book publishing, today.
Outskirts Press, Inc., 10940 S. Parker Road – 515, Parker, Colorado 80134
http://outskirtspress.com 1-888-OP-BOOKS