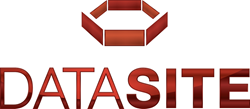 DataSite is thrilled to welcome Unblinking Infomatics as a key tenant at the DataSite Boise data center.
Boise, Idaho (PRWEB) May 28, 2015
DataSite announces the addition of a new tenant in their Boise wholesale colocation facility. Unblinking Infomatics, a connectivity company that utilizes technology to create a wide variety of GPS-based solutions for businesses and consumers, is DataSite Boise's newest customer.
GPS is a powerful technology that impacts most people in one form or another. Unblinking Infomatics has harnessed this incredible tool to help both individuals and businesses track and manage what is most important to them. Unblinking Infomatics' products and solutions leverage today's technology to help solve long-standing problems. Whether you need help managing your business or want to know where your vehicles are in real time, Unblinking Infomatics can help.
"We're excited to be working with DataSite. They're very customer-focused and have tailored their services to meet our needs. We're utilizing a cutting edge infrastructure design that requires flexibility, which they've provided for us," said Bill Taylor, Unblinking Infomatics Senior Infrastructure Engineer.
Rob Wilson, Vice President of Sales & Marketing stated, "DataSite is thrilled to welcome Unblinking Infomatics as a key tenant at the DataSite Boise data center. The services that they provide indicative of the new 21st century economy that we are seeing unfold in real time. Unblinking Infomatics is on the bleeding edge of technology and are a true pioneer in the Internet of Everything."
About Unblinking Infomatics
Unblinking Infomatics is a connectivity company that puts data to work for people and businesses. We solve tricky problems with responsive solutions that incorporate GPS tracking, mobile applications, and software platforms for maximum peace of mind. For more information, please visit http://unblinkinginfomatics.com/.
Media contact:
Stacey Targee
Unblinking Infomatics
info(at)unblinkinginfomatics(dot)com
208.629.7161
About DataSite
Owned by BURGES Property + Company, DataSite owns and operates secure world-class data centers with a unique blend of purpose-built, specially constructed facilities and expertly managed infrastructure. DataSite facilities are designed to offer affordable colocation options that meet the demanding power density and up-time requirements of the modern computing environment. DataSite's Tier III data center designs provide completely redundant and continually operating facilities that are concurrently maintainable with zero scheduled downtime. For more information please visit http://www.DataSiteColo.com.
Media Contact:
Mary Johnston
DataSite
media(at)datasitecolo(dot)com
407.591.5892