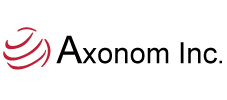 Stockholm City Parkering's customer service representatives are now able to enter critical information with much more accuracy and respond quickly to service requests.
(PRWEB) May 28, 2015
Axonom, a global provider of cloud-based portal and configure-price-quote software, today announces its partnership with Softronic in replacing the proprietary business system for Stockholm City Parkering with Microsoft Dynamics CRM and Powertrak Customer Portal to automate service and support cases through the use of mobile devices.
Stockholm City Parkering is a wholly-owned subsidiary of Stockholm Stadshus AB and a municipality of Stockholm, Sweden. Its mission is to relieve the street network from parked vehicles by financing the construction of new garage facilities and to maintain a high occupancy. The city recognized its fifteen year old homegrown business system could no longer meet its current or future needs as it was based on outdated technology and did not provide adequate support for standard business processes, which created significant risk, inefficient use of resources, as well as constantly increasing costs.
Stockholm City Parkering sought a robust, easily modifiable support system to enhance business operations for its rental and monitoring processes of more than 78,000 parking spaces and administration of 230 facilities. Additionally, a mobile-friendly system was required to streamline service orders and deliver customer service support processes out to a large group of field service technicians and outsourced on-call service staff.
The city selected Axonom partner, Softronic, a leading Microsoft Dynamics consulting firm offering CRM and ERP consulting services, to replace its proprietary business system with one that enhances business operations and provides extensive service support through the use of mobile devices.
"Stockholm City Parkering required a multi-channel business system supporting voice, web, e-mail and mobile to enable quick responses to problems and cases," said Lars Back, business unit manager at Softronic. "We knew right from the start that Microsoft Dynamics CRM and Powertrak Customer Portal's compatibility, ease of use, scalability, and browser-based mobility met those requirements."
Microsoft Dynamics CRM delivers a 360 degree view of its customers, including visibility into reported incidents, previous activities, rental agreements, parking facilities as well as ledgers. Powertrak Customer Portal delivers extensive case management, reporting, and mobile management of service orders to the entire mobile service staff. As a result, the city is processing and managing over 4,000 cases through the portal each month.
"The portal's scripted interaction functionality ensures efficient interaction with citizens and support agents through a simple question/answer presentation," said Mike Belongie, COO at Axonom. "Stockholm City Parkering's customer service representatives are now able to enter critical information with much more accuracy and respond quickly to service requests."
Additional benefits of the new system include creation of dashboards and views to display outcomes and key performance indicators, and reports on profitability per park facility; invaluable information for better business decisions.
"Softronic adopted a very demanding challenge of changing our well-established and in-house business system with a completely new solution. It was no easy task," said Christian Rockberger, CEO at Stockholm City Parkering. "But with Softronic's experience and expertise, and with great commitment from our entire organization, we managed to get to the finish. We are now sitting with a standard system that gives us a range of business benefits and I look forward to taking the next step in our project, i.e. to concentrate efforts on taking the company into the future, with more automation and IOT (Internet of things)."
To learn more about the benefits and business results of Stockholm City Parkering's new system, please visit http://www.axonom.com/blog/?p=3330.
About Softronic
Softronic is a consulting firm that offers services within management and IT. Their products and services reach from consulting guidance and tailored software development to administration and operation of systems. Their customers are midsize and large businesses and organizations in northern Europe. Softronic was founded in 1984 and currently has 500 employees in Stockholm, Gothenburg, Malmoe, Sundsvall, Arjeplog, and Överkalix.
About Axonom
Axonom is an independent software vendor that develops, designs, and markets Powertrak, the innovative B2B revenue management suite for high-tech and manufacturing industries. Powertrak enables companies to successfully sell and service to its customers and partners in an environment that requires multi-level relationship tracking, web self-service, partner/dealer loyalty management tools, streamlined quote-to-order processing, service revenue management, hassle-free payment options, and a worldwide presence.
Enriched with mobile extendibility, the Powertrak solution suite includes: Customer and Partner Portals, Configure-Price-Quote, 2D/3D Visual Product Configurator, Guided Selling, and Forecasting. By delivering more transactions more efficiently through channels at a lower cost, Powertrak helps customers achieve greater profit potential. For more information, please visit http://www.axonom.com.