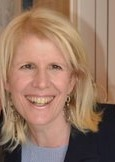 "We take great pride in our work with many of the country's top property companies to enable their customers - individuals and families living paycheck-to-paycheck - to better manage major financial obligations starting with rent."
Newton, MA (PRWEB) May 28, 2015
Ellen Calmas, co-founder and executive vice president of Neighborhood Pay Services, the creators of the NPS Rent Assurance® Rent From Payroll® platform, has been named a 2015 Outstanding Woman of Family Business by The Warren Group editorial board. The Outstanding Women Award is an annual award that honors the achievements, commitment and dedication of female family business professionals who demonstrate outstanding leadership and commitment both within their businesses and in the communities they serve.
Calmas is credited with helping to create a new vertical category in financial services for the rental housing industry that combines improved access to professionally managed rental housing with on-time rent delivery from 30 percent of today's resident population with less than perfect credit. She actively supports numerous health, civic and arts organizations throughout the Boston area and currently holds board positions for Silent Spring Institute, and the Beth Israel Deaconess Medical Center, where she serves on the Foundation Board, and as a Vice Chair for the Trustee Advisory Board, and has chaired the Women's Cancer Advisory Committee. She was appointed in 2006 to the Massachusetts Commission on the State of Women, where she served for two years.
"I am grateful to be recognized for our company's accomplishments in eliminating friction around timely rent delivery for millions of renters across the country," Calmas said. "We take great pride in our work with many of the country's top property companies to enable their customers - individuals and families living paycheck-to-paycheck - to better manage major financial obligations starting with rent."
The 2015 Family Business Award Recipients are:
Victoria Amador, Co-Founder & CEO, Tremendous Maid
Ellen Calmas, Co-Founder & Executive Vice President, NPS Rent Assurance
Carolyn Crowley Stimpson, Director of Mountain Services, Wachusett Mountain Ski Area
Siobhan Derrickson, President, The PostureWorks LLC
Lisa DeTucci, Vice President EatonEustis
Christa Hagearty, President and CEO, Dependable Cleaners
Donna Kelleher, CEO, Next Generation Children's Centers
Dr. Sharon Livingston, President, ICCA - A Division of Psy Tech Inc.
Amy Silva-Rigtrup, Funeral Director, Silva-Faria Funeral Homes
Mariemma Miller, Co-Founder, Dimples c/o MassChallenge
Robin Tauck, Co-Owner, Former President and CEO, Tauck, Inc.
Maureen Woodman, Director of Catering Sales, Woodman's of Essex
Awards will be distributed at a breakfast event on Thursday, June 18, 2015 at Babson College in Wellesley, MA. To see a full list of the Outstanding Women of Family Business and for more information about the awards breakfast, visit: http://www.thewarrengroupevents.com/nefbc/outstanding-women-recipients/
About Neighborhood Pay Services / NPS Rent Assurance
Neighborhood Pay Services/NPS brings innovative solutions for improved payment reliability to a rapidly growing and evolving rental housing marketplace. We specialize in programs that mitigate payment risk in a diverse credit environment where traditional assessment tools no longer adequately reflect the payment practices of millions of Americans who approach residential rentals as an option to home ownership.
The company's Rent From Payroll® platform, NPS Rent Assurance®, is designed to help property clients capture incremental occupancy and improve bottom line performance. For individuals and families, NPS Rent Assurance helps to make access to professionally managed rental housing more affordable while assisting in improving credit scores and payment practices as a springboard to migrate into the financial mainstream.
About The Warren Group:
The Warren Group collects and compiles data on real estate sales and ownership throughout New England. We offer a range of real estate products, information services and printed and online publications, including the weekly newspaper Banker & Tradesman and monthly magazine The Commercial Record. The company also produces and organizes trade shows and events for a variety of industries, including bankers, mortgage brokers, credit unions and lawyers. Based in Boston, the company was established in 1872 and is now in its fourth generation of family ownership and management.