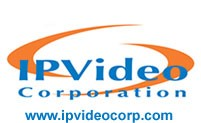 "IPVideo was one of ISONAS's first partners in offering seamless VMS integration and we have many satisfied customers making use of this solution, said Frank Jacovino, IPVideo's Director of Strategic Product Development
Bay Shore, NY (PRWEB) May 27, 2015
IPVideo Corporation, manufacturer of IP-based video surveillance and command center solutions, and ISONAS, a leading "Pure IP" access control system manufacturer, have entered into a strategic partnership that allows IPVideo Corporation to directly sell ISONAS products to its dealer network. This unique-to-the-industry relationship makes IPVideo Corporation the only manufacturer certified to serve as a single, trusted source for dealers to purchase enterprise scale VMS and Access Control integration solutions that utilize the network-based, patented "Pure IP" panel-less access control technology.
The seamless connectivity between SentryVMS and ISONAS access control, allows users the ability to map ISONAS readers to SentryVMS cameras and quickly call up video that corresponds to access events from within the VMS interface. This integration provides customers with a single platform from which to manage both solutions, easily and intuitively. End users pay no per-door licensing fee for SentryVMS/ISONAS integrated systems, making the solution incredibly cost-effective compared to the industry's standard VMS/Access control integration pricing model.
"IPVideo was one of ISONAS's first partners in offering seamless VMS integration and we have many satisfied customers making use of this solution. However, our new distribution agreement provides dealers with the added benefit of a single-source provider for purchasing and on-going support. We couldn't be more enthusiastic about this opportunity," said Frank Jacovino, IPVideo's Director of Strategic Product Development.
"ISONAS is thrilled to collaborate with IPVideo and bring this unique integration together to help improve security at facilities throughout the world," states Rob Mossman, CEO of ISONAS
Visit http://www.ipvideocorp.com for more information about the company and its full line of products.
About IPVideo Corporation:
IPVideo Corporation manufactures Sentry VMS (video management systems) and C3 Fusion PSIM (Physical Security Information Management) solutions that empower organizations to proactively mitigate security risks while maximizing their return on their security investment. A pioneer in network physical security technology, the company has been deploying proven IP-based security solutions for over fifteen years. IPVideo products enable clients to identify, prioritize and resolve security events, thereby improving safety, increasing security and managing compliance with internal and external regulations. IPVideo Corporation's worldwide client base of systems integrators represents a diverse cross-section of end users, ranging from educational institutions and transportation to government entities and private market leaders. The company is headquartered in Bay Shore, NY with research and development offices in Punta Gorda, FL. For more information, visit http://www.ipvideocorp.com.
About ISONAS Inc.
ISONAS Inc. has been leading the security industry by changing the game in access control technology. ISONAS has raised the bar by being the first access control company to design and manufacture a cutting-edge, IP-to-the-door solution that eliminates needless complexity—including inconvenient control panels, separate power supply, and dedicated hard-wiring. Our network-based PowerNet™ reader-controllers offer a patented technology that easily integrates with Windows-based software to deliver more simplicity, greater value, and total flexibility to go places you never thought possible. With 25,000 readers installed worldwide across a broad range of vertical markets, ISONAS provides a proven IP solution that is revolutionizing the industry. For more information visit: http://www.isonas.com
IPVideo PR Contact:
Margie Gurwin
Director of Marketing
IPVideo Corporation
Ph: 1.631.675.2258
mgurwin(at)ipvideocorp(dot)com
ISONAS PR Contact:
Monique Merhige
President
Infusion Direct Marketing & Advertising, Inc.
Ph: 631-846-1559
monique(at)infusiondirect(dot)com