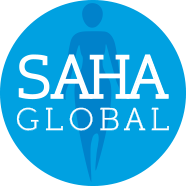 Boston, MA (PRWEB) May 27, 2015
Saha Global, the woman-run nonprofit bringing solar energy and clean water technology to Northern Ghana, has made a significant impact in the health of families in the region and in new economic opportunities during its seven years of operation. Funded in part by Next Step Living's Next Step Giving program since late 2013, the nonprofit has transitioned more than 450 families from using kerosene to solar electricity, the carbon reduction equivalent of 1,000 tons a year, and the equivalent of saving thousands of U.S. dollars in utility bill costs for each Ghanaian family.
Prior to its solar endeavors with Next Step Living, Saha Global began as Community Water Solutions, providing clean water to nearly 5,000 families who were previously drinking contaminated water, causing widespread illness. Some 40,000 people are now benefitting from the 74 water businesses Saha Global created to bring clean water to the families.
"We launched Next Step Giving to extend the benefits and potential of our energy-saving solutions beyond just the Northeast by supporting groundbreaking nonprofits such as Saha Global," said Geoff Chapin, CEO and founder of Next Step Living. "The nonprofit's initiative to provide clean energy and water was a perfect match to further our mission to provide greater access to energy efficiency and renewable energy. Partnering with Saha Global has helped us achieve that goal on a more global level."
As a result of Saha Global's success, Chapin said the company will continue its partnership with a particular focus on expanding solar facilities and serving an additional country. A panel of judges, including Next Step Living Vice President of Outreach Gabe Shapiro, will choose the next country after a pitch event to be held May 31 in Boston, and will be publicly announced at a fundraising event in September.
Starting from scratch, Saha Global founders Kate Clopeck and Vanessa Green began creating solar and water businesses in Northern Ghana, empowering local women to become entrepreneurs in their community. Women, who are often marginalized in the Ghanaian culture, became businesswomen, running solar charging stations powered by community solar, a step into the 21st century in villages where kerosene lamps and lead acid batteries were the norm. Now, people can charge their cell phones and other electronics at the solar charging center, leading to an enormous improvement in energy use. Saha Global has generated nearly 180 new jobs for women entrepreneurs, who run the clean water and energy businesses in Ghana.
"At first our women partners were intimidated by the solar technology, but within days they had the operation down," said Clopeck. "We're not only helping them start a business, but we're also giving them a sense of purpose to help their communities both adopt clean energy, and lead safer, healthier lives."
Next Step Living and Saha Global Impact to Date

Solar electricity access to close to 500 families, eliminating kerosene lamps. By reducing black carbon by 102.5 kg, there are 92,600 kg of C02 no longer being released into the atmosphere each year.
This has the climate warming equivalent of 1,004.35 tons of CO2 each year.
It is the equivalent of taking 192 cars off the road or planting nearly 24,000 trees.
Eight solar businesses in Ghana provide electricity to more than 450 families, saving each family $116 annually. That's the equivalent of an American family saving thousands on its utility bills.
A team of more than 250 volunteer field representatives to carry out the Saha Global mission since the nonprofit's founding in 2008.
About Next Step Living
One of the fastest-growing companies in the country, Next Step Living® is the leading provider of whole-home energy solutions in the Northeast. In 2014, Next Step Living continued its triple bottom line focus with an expansion into the commercial sector when it became the exclusive provider of EcoThermal Filter Systems, an innovative energy-saving product for commercial kitchens. Headquartered in Boston's Innovation District, Next Step Living makes it easy and affordable for people to have a low environmental impact, at home and at work. Next Step Living partners with more than 400 municipalities, civic organizations, leading corporations and utility companies to deliver energy-efficient and environmentally friendly solutions for better living. Please visit NextStepLiving.com for more information.