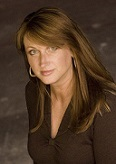 Though many leaders are concerned about industry readiness related to TRID, we can do this," said Ginger Bell, SVP e-Learning at Morf Media, Inc.
Charlotte, NC (PRWEB) May 26, 2015
Education Partners Arch MI, First Funding, Freedom Mortgage Host Workshop on June 2, 2015
Marriott Charlotte South Park Hotel
2200 Rexford Road
Charlotte, NC 28211
Morf Media Inc., defining the future of digital compliance training for the mobile workforce, today announced its education partners including Arch MI, First Funding and Freedom Mortgage, are hosting free TILA-RESPA (TRID) training on upcoming regulatory changes that impact real-estate loans. Register for the workshop here led by Morf Media, Inc. SVP of e-Learning Ginger Bell.
"Though many leaders are concerned about industry readiness related to TRID, we do not need to fear this change," said Bell. "Together I will help loan originators, brokers and real estate agents get a clear picture of what they need to know with resources they can use on an ongoing basis from Morf Media." Together, we can do this—and and enjoy networking with your peers and colleagues and make the most of this event sponsored by our industry education partners."
In the TRID training seminar, mortgage originators and real estate agents will gain insights, tools, tips and training to prepare for the new processes, deadlines and archiving rules associated with meeting TRID compliance. In a step by step process, Bell shows how attendees can become experts on the new rule.
Title industry firms, including Fidelity National Title and lenders and insurers across the nation, including FirstFunding, Freedom Mortgage and Arch MI are working closely with Bell to host training sessions at major cities throughout the nation to prepare loan originators and their real estate partners to be ready.
For industry professionals who cannot attend the event, training is available in its entirety online via Morf Learning, award-winning enterprise training platform for mobiles. Morf Learning is optimized to make enterprise compliance training effective for professionals on the go. It includes a library of certified course content that is delivered in an innovative way to delight and engage employees, partners and administrators with its playbooks for compliance success. It offers powerful analytics engines that show an individual's progress, strengths and areas needed for improvement, proof of examination for audits and more.
For more information about piloting Morf Learning, please visit http://www.morfmedia.com.
About Morf Media, Inc.
Morf Media, Inc., developer of Morf Learning,™ mobile platform as a service, simplifies enterprise compliance training for companies and the mobile workforce in highly regulated industries. Founded in 2013 by a seasoned management team with expertise in developing start ups, Morf Learning is in pilot with more than 100 companies and partners in the financial services and life sciences industries. Morf Playbooks™--three minute courses with gamification and smart analytics deliver a more effective and fun way to engage in training. Its digital platform offers centralized reporting for managing governance, regulatory and compliance training on a sustained basis. Morf Learning turns compliance training into playbooks for business in highly regulated industries.
For more, please visit http://www.morflearning.com

For crowdfunding information about Morf Media, please visit Angel List, Gust or Equitynet.
Contact:
Heidi Wieland
Vice President Marketing of Morf Media, Inc. USA
805-722-7413
Heidi@morfmedia.com