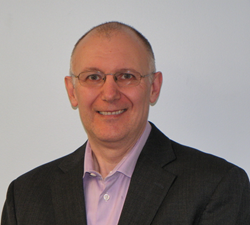 We are very excited to speak to our home town service management professionals
Toronto, Canada (PRWEB) May 27, 2015
Navvia, a leading ITSM software and services company, will be sponsoring and speaking at PinkNORTH15 from June 1-2, 2015 in Toronto, ON.
Navvia will be at PinkNORTH15 as an exhibitor demonstrating their ITSM software. David Mainville, a global ITSM thought leader, will also be sharing his industry insight with conference attendees in his session, "Communicating the Value of Service Management – 140 Characters at a Time."
No stranger to sharing his expertise with the ITSM community, David travels extensively to share his extensive IT knowledge, but at PinkNORTH15 he will be speaking in his own backyard. In his session, he'll be using the metaphor of tweets to demonstrate useful ways to communicate the value of a service management program in 140 characters. His goal is to provide conference attendees actionable recommendations for communicating the value of service management to all levels within an organization.
"We look forward to be sponsoring PinkNORTH15 once again and I am excited to help attendees learn how to quickly and effectively demonstrate the value a service management program to a business." David Mainville, CEO and co-founder, said. "All too often we complicate the message and business owners can't see what service management can do for the organization. I want to help ITSM professionals get their message across."
About Navvia
Navvia has been helping the Fortune 1000 take the complexity out of IT service management for more than 15 years. Navvia offers innovative software that is changing the ITSM industry providing tools, templates, mentorship and training designed to lower your implementation costs, while offering a full range of ITSM consulting services when a little help is needed.