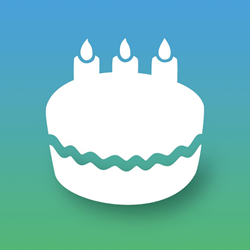 "The app is a great option for me to reach more customers..." says local bbq owner Eric Johnsohn
Portland, Oregon (PRWEB) June 15, 2015
The Bdayfreeday smartphone app is coming soon. A free drink, a soak at a local spa, or how about an ice cream sundae all on the house for your special day? The Bdayfreeday app puts all the local birthday deals on one easy-to-use map. Users can simply open the map, pick deals, then click and redeem. Birthday people have a whole week to redeem deals, so they don't have to rush if they have something else planned.
The app is free to download and businesses can sign up at no cost (http://www.bdayfreedayapp.com). Businesses subscribe to optimize their location on the map to reach more customers. Users can also favorite business profiles to receive last-minute sales and offers in real-time. "A bar, for instance, can reach out to its loyal customers to let them know drinks are half off from 4-6. It works for those looking to really stand out and draw in the thousands of birthdays that are happening every day," says founder Rogue Robertson.
"The app is a great option for me to reach more customers," says local barbecue owner Eric Johnson. "It would be really funny if 3,000 people show up one day for a birthday sandwich."
Rogue came up with the idea for Bdayfreeday after years of scoring birthday offers in his local neighborhood. "The app is a great option for local businesses to reach out to people in their city who are celebrating their birthdays," says Robertson.
Rogue brought in his first outside capital in the form of an undisclosed contribution from Joey Poareo, a multi-time start-up entrepreneur. After Joey's initial support, Rogue recruited Poareo to co-direct Bdayfreeday in areas of strategy and market capitalization.
"The demographics are staggering for businesses aiming to attract birthday celebrations by utilizing the full potential of the app. Rogue has really formulated a disruptive application to do away with email lists and create opportunities for people every day," says Poareo.
Rogue and Joey both say, "Parents can use the app to give their children an entire birthday week full of fun. Be it an ice cream or a game mini golf on the house. Where they might not have been able to afford some toy or material object, they were able to spend the quality time that their children deserve without breaking the bank."
Users can pay it forward by sending birthday gifts through the app or donating to charities dealing with birthday presents for orphaned children. "Bdayfreeday aims to be the première birthday app that connects local businesses to their neighbors, inviting them in to celebrate their birthdays," says Rogue.