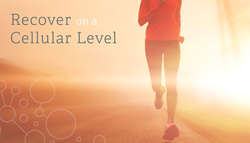 Research Shows Significant Increases in Skin Renewal Rates and Blood Flow
Boise, ID (PRWEB) May 29, 2015
Two new clinical studies by ASEA, leader in cellular health, as reported Business Wire release will impact the skin care industry and the direct sales market is will be paying attention. This is the observation of Trish Schwenkler, co-owner of OurGlobalHomeBusiness
Reading from the Business Wire ASEA release gives a glimpse of the significance of the reports: "ASEA, an emerging global leader in cellular health, today announced findings from two clinical studies that demonstrated its RENU 28® skin gel improves the skin renewal process and increases blood flow in the skin.
"In addition to a shortened skin renewal cycle, data revealed that RENU 28 also significantly increases blood flow with twice daily use," continued Dr. Stephens. "These findings are compelling because increased blood flow can have a significant impact on countless dermatologic conditions."
The studies were conducted by researchers from Stephens and Associates, a global leader in dermatological research. The studies were led by Thomas Stephens, PhD, and Lily Jiang, PhD."
Trish realizes "that the continued validations of the ASEA cellular health products is confirming what savvy consumers have known and providing ongoing validation for business professionals and network marketing leaders who are looking for an established company with a significant products like ASEA and RENU 28."
Trish & Bob Schwenkler are Independent Associates of ASEA, LLC and owners of OurGlobalHomeBusiness.
ASEA, LLC which launched in late 2010, manufactures the world's first and only Redox Signaling supplement. These Redox Signaling Molecules in ASEA support the vital activity of cellular repair and replacement that are necessary for optimal cellular health.