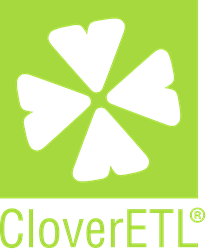 This investment allows us to better serve our current customers and attract new ones in the North American market.
Arlington, VA (PRWEB) May 29, 2015
Javlin continues to fulfill its worldwide growth strategy, investing into a new U.S. headquarters and a larger team, with the intention to better serve the data integration market and increase CloverETL's market share in the U.S. and Canada.
Javlin Inc., the wholly owned company of the Javlin Group, achieved significant growth in 2014 with its strongest earnings to date, based upon record sales of Javlin's premier data integration platform, CloverETL. To accelerate further progress and ensure exceptional customer support, Javlin upgraded its presence with new U.S. headquarters in Arlington, VA in the greater Washington DC tech region.
The U.S. and Canada are at the forefront of the worldwide data management market – providing over 60% of the global market as projected by analysts. The new headquarters and investment allows Javlin to substantially strengthen its North American presence as well as capitalize from the high tech nature of the Washington D.C. region. Javlin has also optimized its operating structure to allow for more flexibility and increased efficiency in daily operations, with greater autonomy for the North American operations.
David Pavlis, President of Javlin Group, stated, "CloverETL licenses and services are growing quickly in North America and it's crucial to invest in our current infrastructure and team. These improvements will allow us to better serve our current customers and attract new business in the North American market."
Javlin's investment in the Arlington, follows similar investments in Prague and London and is part of Javlin's strategy for continued success of CloverETL in 2015.
Javlin Inc.'s new headquarters has now been established, with the following address:
Javlin Inc., 2101 Wilson Blvd, Suite 620, Arlington, VA 22201, USA
About CloverETL® and Javlin
CloverETL is a rapid data integration platform optimized for both the direct software and OEM data business. With its lightweight footprint and flexibility, it can run as a standalone application or be embedded into wider solutions for Data Warehouses, Analytics, Business Intelligence (BI), and many other applications. CloverETL is developed and supported by Javlin, a data solutions company with a more than a decade of experience and long record of excellence in providing data software and services to the largest global enterprises.