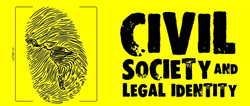 Washington, DC (PRWEB) May 29, 2015
The Inter-American Development Bank (IDB) launched the call 2015 "Civil Society and Legal Identity" to find innovative solutions that contribute to support efforts to reduce the number of people without registration or identity in Latin America and the Caribbean.
The call is addressed to civil society organizations in member countries of the IDB. This initiative, led by the Vice President for Countries (VPC) through the "Civil Society for Innovative Solutions" program, and supported by the Multilateral Investment Fund (MIF), a member of the IDB Group, and the NEXSO platform, seeks finding innovative solutions with regards to the problem of legal identity in the region.
About us
The Inter-American Development Bank is a leading source of long-term financing for economic, social and institutional projects in Latin America and the Caribbean. Besides loans, grants and guarantees, the IDB conducts cutting-edge research to offer innovative and sustainable solutions to our region's most pressing challenges. Founded in 1959 to help accelerate progress in its developing member countries, the IDB continues to work every day to improve lives.